For the Hello Kitty Lovers
August 23, 2011
As I had posted back in the month of June, Swarovski recently announced the collaboration with Sanrio to bring about the Hello Kitty collection

The collection is full of jewelry pieces, accessories, and crystal figurines, but I only had my eye on one piece: the crystal pendant.

As the colletion was released on August 1st in Canada, my local Swarovski store received a low number of stock for the necklace, and they quickly sold out. After about two weeks of waiting, the sales associate was able to track one down in Vancouver for me, and then it finally arrived in my hands.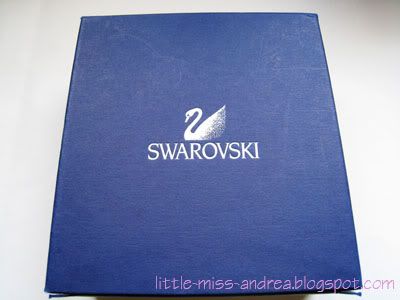 In reality, I didn't know what to expect when looking at the pendant. Sure, I have another Swarovski necklace, but the crystal detailing definitely would not be as intricate as the Hello Kitty pendant. Another curious thought in my mind was regarding the size. In the advertisements, the pendant looked gigantic on the model, whereas the measurements on the website made it seem much smaller.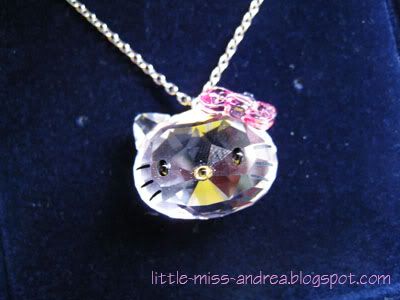 Once I laid eyes on the pendant, I couldn't be happier.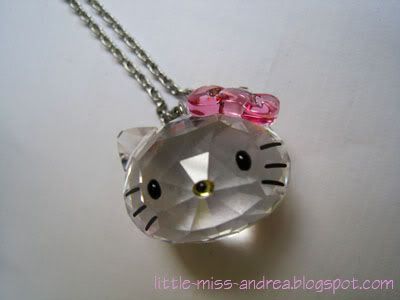 The actual size of the pendant is smaller than the Canadian quarter, but larger than both the dime & nickel. Personally, I think it is a great size - not so small that no one would take notice, but not so big that it looks tacky.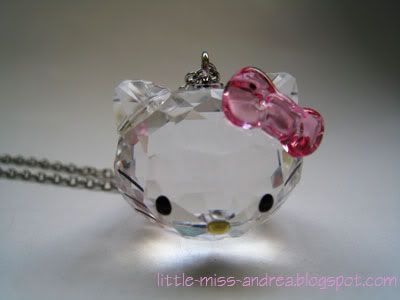 The drop length of the chain is roughly 25cm at its longest, and can be adjusted to as short as 22.5 or 20cm. It is not heavy when worn, and should be safe from hitting any objects when worn.
The beauty of this pendant is truly seen when shining in natural sunlight. The way the light refracts through the crystal is beautiful. Its so cute and I can't wait to wear it out. The necklace retails $150 USD/$160 CAD, and can be purchased at free standing Swarovski stores or online through their website.
Let me know if you pick out anything from this collection! :)