Andy Warhol: Manufactured
August 21, 2011
Yesterday morning, Vince & I headed downtown to the Art Gallery of Alberta to catch a glimpse of the Andy Warhol exhibit before it's end.

I honestly don't think I've ever been to the art gallery here in our city. With the major renovations that finished early last year, the exterior and interior of the building are truly amazing.


While the gallery doesn't allow photography within the exhibits, I took the chance to snap a couple outfit shots with the beautiful sunny weather.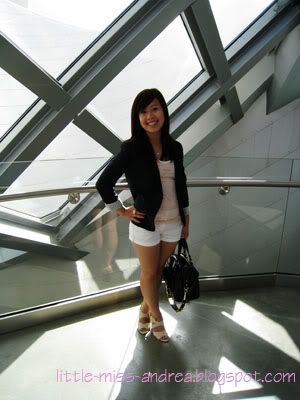 Blazer: Talula | Top: Asia | Shorts: F21 | Sandals: Asia | Bag: Coach
Edmonton has definitely started to get chillier in the mornings & evenings. It's so sad to see summer go by, but I love the beautiful colours that Autumn brings out in nature.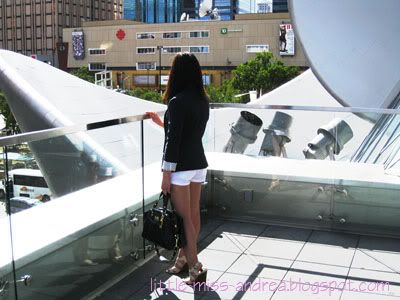 School starts up again in just over two weeks. I don't know if I should be sad or excited...