Complimentary Colours :)
August 06, 2011
Colour blocking is so trendy right now, and I'm a big fan of putting together brightly themed outfits - I've got all the pieces in my closet, but I'm always worried about standing out like a sore thumb, attracting too much attention to myself.



Top: Zara | Shorts: Target | Wedges & Clutch: Coach
Going out for dinner last week, I thought, to heck with it, and put together an outfit with complimentary colours. Complimentary colours are those that sit opposite one another on the colour wheel, and are supposed to look beautiful together, bringing out the vibrancy in one another.

with my bestie CT :)
I guess I cheated a little, because I chose to go with coral shorts instead of a bright orange. I wanted to tone it down a little bit because this is one of the first times I've gone with such a bright outfit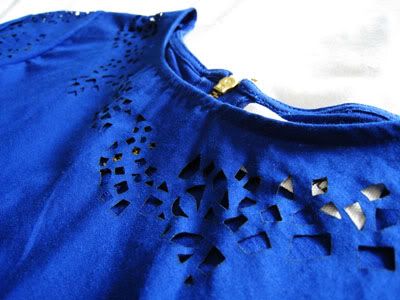 The top I have on is from Zara, and I'm absolutely in love with the detailing. The collar & sleeves have cut outs in the fabric - it's these little details that really impress me. The back features a gold zipper which helps with taking the shirt on & off, cause I'm always so scared I'm going to rip the little cut outs!