Perfect Coral: Essie Tart Deco
August 31, 2011
So as the hunt for the perfect coral polish has coninued, I think I've reached the end of my journey. Just a couple weeks ago I saw the swatches for Tart Deco by Essie, and thought that it might just be what I'm looking for.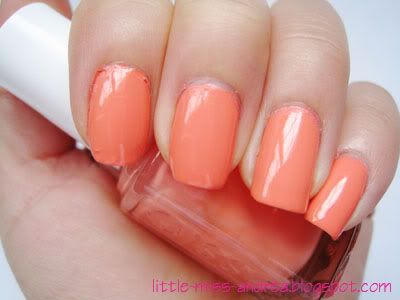 I'm not exactly fond of Essie polishes in particular, because I find them more difficult to apply. Does anyone have this issue like I do? It's not the formula that's the problem, it's the brush! I find the brush is thin and narrow, and cannot cover my entire nail in the normal number of storkes that I need for OPI polishes. The brush holds a lot more polish too, making my application messy, and leading to necessary clean up. I get perfect application every time with my OPI brushes.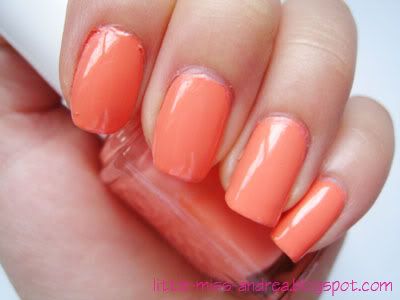 Onto the more important subject though: the colour. In my eyes, this is the perfect shade of coral. It's equally balanced between the pinks, reds, and oranges, making this creme very wearable, and not as striking as a typical red or orange polish.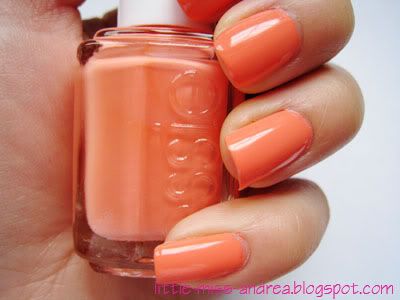 Like I said, the polish itself is smooth, and it is quite pigmented. Two coats will give full opacity and a couple days of chip-free wear. If you're looking for a coral polish, I highly recommend checking this one out!