Heritage Days '11
August 01, 2011
Ah, August long weekend. This is one of the weekends I look forward to during the summer, because of Heritage Days!

Time and time again, the exhibits and food have remained the same - but when I go, I always seek out the food I've never tried. This year I brought my little sister with me because she had never gone before! And yes, she is taller than I am :(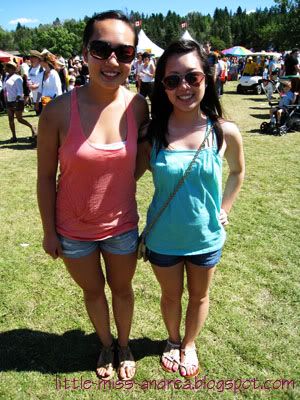 We went to the festival right after lunch, so we took the time to walk around and see what some of the tents had to offer. The most popular item for sale seemed to be the finger puppets - they were on sale at multiple booths! Makes you question if they really are unique to the particular culture that they're sold at..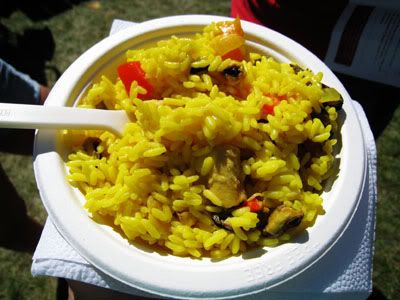 Our first stop was the Ibero America site, where we tried out the paella, which is basically Spanish herbed rice with seafood & chicken (6 tickets). The rice tasted great and was loaded with clams, but for 6 tickets, the plate and portion was quite small.
Next stop was the Scandinavian pavilion, where we tried out the Rullupylsa, an open faced sandwich with spiced lamb (3 tickets). Probably the most disappointing thing I ate of the day.. the bread was dry, the lamb was overly sweet. Just not what I was looking for unfortunately :(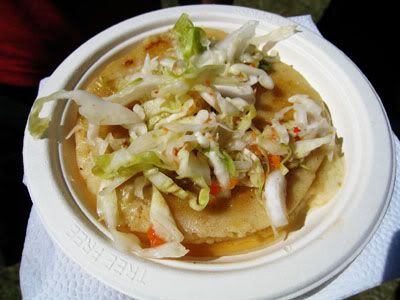 One of the longest wait times of the day was at the Guatemalan tent. This booth is ALWAYS packed every year, because they offer the Mango's Loco, which is a mango on a stick, rolled in lime juice & sprinkled with spices. I remember having it one year, and seriously hating it! So I stayed away from that, and tried out their pupusas (7 tickets). Pupusas are basically moist corn tortillas stuffed with beef & cheese, and served with pickled cabbage. The first couple bites were not too interesting, but the middle was delicious! Lots of gooey cheese and the cabbage added the perfect sourness to make it a yummy dish!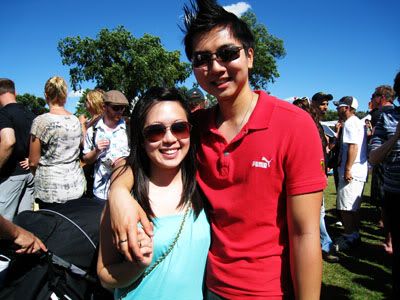 The winner of the longest wait time of the day went to the Ukranian booth. There were three lines for food at the booth, all of which were equally long. We waited about 20 minutes just to try out their fresh pyrohy. We had nothing to do, and ended up snapping some pics!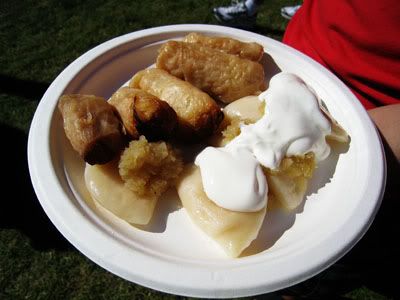 After the excruciating wait in the sun, we decided to order their pyrohy & cabbage roll plate, with five pyrohy and five rolls.. so good! The pyrohy had a very strong cheese flavour, and the rice in the cabbage rolls was fragrant and delicious.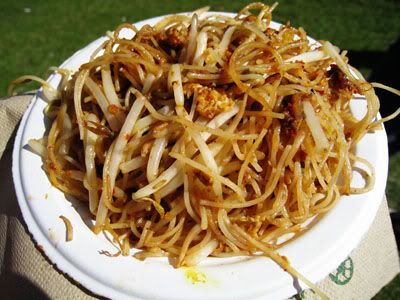 Last stop on our little adventure was to the Malaysia/Singapore booth for the sambal noodles. Every time I go to Tropika, I have to order the sambal bunchies, cause the sauce is to die for! The spicy mix of spices and dried shrimp just makes the veggies taste so good. Therefore, I knew I needed to try the noodles out - and it was the best decision of the day! The vermicelli noodles were al dente and the sauce was so flavourful - check this dish out next year if you have the chance :)