Late Night Snackery
June 02, 2011
So apparently I didn't eat enough food at dinner last night. Here with my relatives, we eat dinner relatively late in order to accomodate everyone schedules, so dinner was around 8pm. But by the time 9pm rolled around, Vince & I were hungry again. Straight up piglets is what we are.

I was in the mood for something sweet, while he was craving savoury, so we drove into Bellevue looking for something to satisfy our stomachs.

TCBY - 3700 Factoria Boulevard SE Suite C - Bellevue WA 98006


An acronym for 'The Country's Best Yogurt', this was the stop for me. I'm a big frozen yogurt junkie, and it happened to be 99cent cone Wednesday. I walked in and found out that they actually have something very unique: hand scooped frozen yogurt, in addition to the normal soft serve.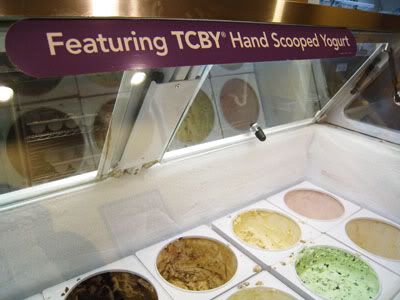 The man working did say that the yogurts lean more towards a sweet sorbet, I opted for my regular original classic tart yogurt. Paying just $1 was all the more satisfying.
As we ventured around, it was pretty disappointing to find that most places around here close as early as 9pm, so we ended up at none other than the big chain restaurant McDonalds.
My stomach was calling for food again, so I looked quickly for something unique and different. I wanted something we can't find in Canada.. and there it was! The Hot & Spicy McChicken. Mmmmm...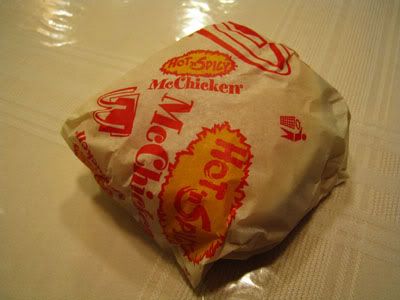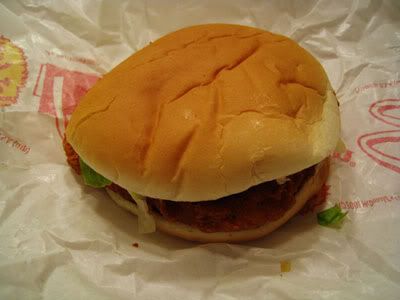 Because the restaurant was drive thru only at 10pm, the food was made to order. Hot & fresh, nothing like the pre-made ones that sit there waiting to be summoned by customers. This burger was sizzling hot & delicious. The chicken patty was seasoned with spices and with the first bite I could taste the heat. With more & more bites the heat started to get to my taste buds.. I couldn't eat this thing without a drink! But it was so good, I want another one right now just thinking about it. For a mere $1.29, my stomach was happy and I was ready to sleep.