12 Days of Local Food Love
December 13, 2018
The holidays are my favourite time of year. The season is cheerful, bright, and there's a real sense of giving - in the form of gifts, or giving back to the community - in the air.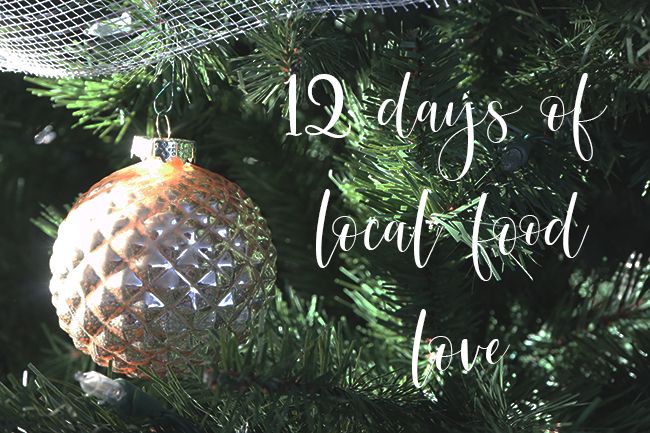 I have more fun giving than receiving, so in the spirit of the season I've partnered with 12 local businesses and restaurants to bring you the 12 Days of Local Food Love! I'm sharing these 12 businesses that I frequent and support - I truly love what they are doing in the Edmonton food scene. It's so important to support the community by shopping and dining locally, so I hope you'll love and share these businesses that I'll be featuring. Over the next 12 days I hope you either discover a new business or learn something new about them!
Each day I'll be posting across my social media platforms (Instagram/Facebook/Twitter) about a different business, and lucky for my readers each business has generously provided items to give away. Entrants must be from Edmonton & surrounding area only. Entries for each giveaway will be accepted up until midnight on December 24th, and the winner for each giveaway will be chosen at random on the 25th from across my three platforms! 12 winners will be contacted on Christmas day - Merry Christmas!
I'll be updating this post daily with links to each giveaway, so check back frequently and enter often! As always, thank you for the love and support. Good luck and Happy Holidays!
--------------------------------------------------------------
Local Food Love Day 1: Jacek Chocolate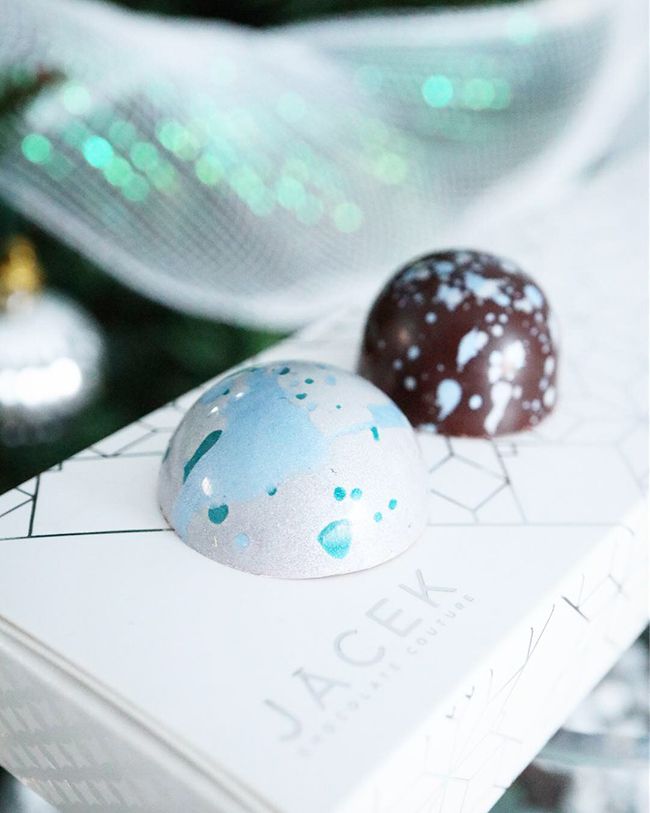 Enter to win a Sipping Chocolate + Jackie Bar
(Facebook/Instagram/Twitter)
Jacek Chocolate
was born in 2009 out of a love for fashion & chocolate by owner Jacqueline Jacek. As a self proclaimed 'Cocoanista' she combines her two passions in creating artisan chocolate bars, seasonal chocolates, and even a bean-to-bar collection. I love the beautiful designs and flavour combinations, but what I always look forward to in the summer is the weekly collaborations made with
City Market Downtown
vendors. Jacek is so innovative and I truly admire their commitment to giving back to the community through various fundraising projects. What's not to love?
Congratulations to @avaoxia on Instagram!
Local Food Love Day 2: XIX Nineteen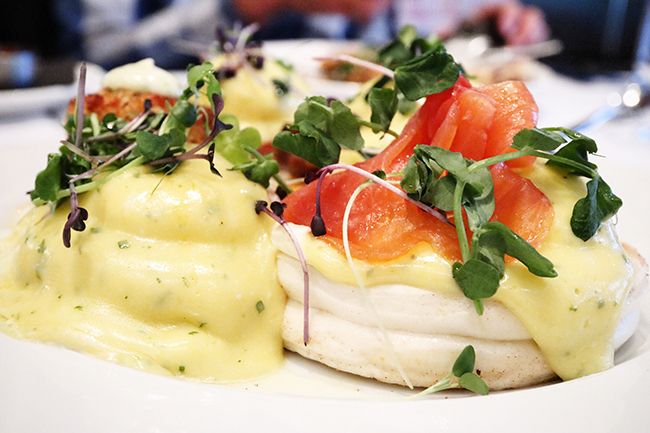 Enter to win Sunday Brunch for Four People
(Facebook/Instagram/Twitter)
Headed by Chef Andrew Fung, the kitchen at
XIX Nineteen
cooks up a delicious range of dishes using locally sourced ingredients at their two locations - Terwillegar & St. Albert. Nineteen is truly a great spot to celebrate any occasion, and I've celebrated two of my birthdays there with their famous Ahi tuna twists! The restaurant recently launched their new brunch menu and it's worth checking out, as XIX is a solid choice for the weekend's finest. The Five Spice Bao Benny is unique and I highly recommend the house-made cookie top cinnamon buns! Add a pear-jito and you're set!
Congratulations to @jasonwoods780 on Instagram!
Local Food Love Day 3: Apollo Donuts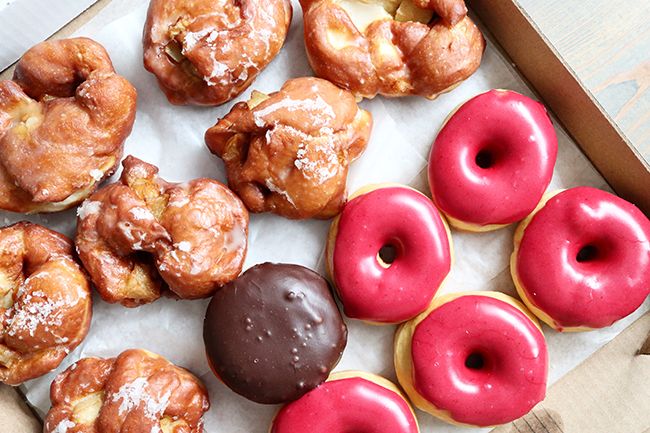 Enter to win an Apollo 13 (Baker's Dozen of Donuts!)
(Facebook/Instagram/Twitter)
Some people like their donuts cakey, others like them light and fluffy. Apollo Donuts likes them handmade in small batches with a light brioche-style dough. Made for preorders only, Apollo creates unique flavour combinations that pack a punch in each bite. Production occurs in the early hours of the morning with fresh ingredients, and the donuts are free of preservatives and artificial flavourings. Blackberry yuzu and passionfruit glaze are my two favourites, but the lime mango and Uncommon Cider Co. apple fritter are top contenders too. Flavours change weekly, but the production days are always Friday + Saturday with order pickup at
Ritchie Market
's
Transcend Coffee
or
The Colombian Coffee & Roastery
. These guys donut mess around.
Congratulations to @pika.bao on Instagram!
Local Food Love Day 4: Meuwly's & Secret Meat Club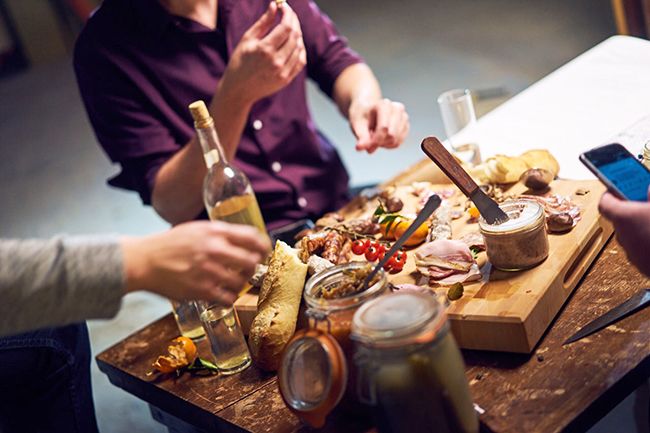 Enter to win a 3 Month Subscription to Secret Meat Club ($120 Value)
(Facebook/Instagram/Twitter)
Meuwly's
is an artisan marketplace in the heart of the 124 Street area known for their house-made charcuterie, sausages, pickles and preserves. All their products are made and cured on site, and a wide variety of their offerings can be found on menus of restaurants in and around Edmonton. Prior to opening, owners Will & Peter created
Secret Meat Club
– the city's first monthly artisan food box subscription delivering sausages, charcuterie and condiments straight to your door. What started as a project to test products and gather feedback has become one of the best ways to sample local charcuterie in the city!
Congratulations to Kelty Coburn on Facebook!
Local Food Love Day 5: Rostizado

Enter to win a $80 Gift Card to Rostizado
(Facebook/Instagram/Twitter)
Mexican food isn't just tacos and burritos, and
Rostizado
is a testament to that. Taking inspiration from the rosticerias in Mexico, Rostizado puts a modern twist on dishes made with old-world cooking techniques. Located in the heart of the Ice District, Rostizado is a great spot for lunch downtown, dinner prior to the game, or any sort of celebration. The atmosphere is fun and the food is delicious. The Rosti Burger and Mission-style burritos are my favourites off the lunch menu, but if you're heading there for dinner round out your meal with the charred carrots or roasted cauliflower, which are not to be missed. And don't forget to save room for churros!
Congratulations to @swooned on Instagram!
Local Food Love Day 6: Syphay Restaurant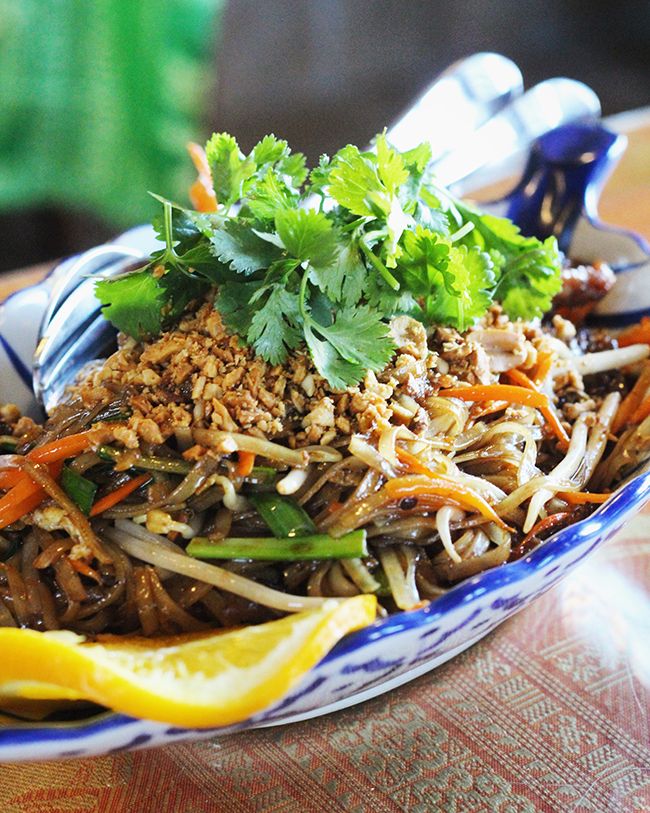 Enter to win a $75 Gift Card to Syphay Restaurant
(Facebook/Instagram/Twitter)
When I have a hankering for Thai food
Syphay Restaurant
is one of my go-tos. Opened in 2004 by Sye and Phay Sayaphet, this family-owned restaurant truly is a local gem when it comes to Thai and Lao food. The restaurant has since been passed down to the Sayaphet's eldest daughter Katherine, but the dishes have remained as delicious as always at both the south and downtown locations. The dishes are authentic, the flavours are bold, and you can taste the fragrant herbs in every bite. You might be drawn to ordering pad thai, but I highly recommend the Pad Lao! Add a big bowl of Tohm Yum and you're set.
Congratulations to @hammy.law on Instagram!
Local Food Love Day 7: Caramunchies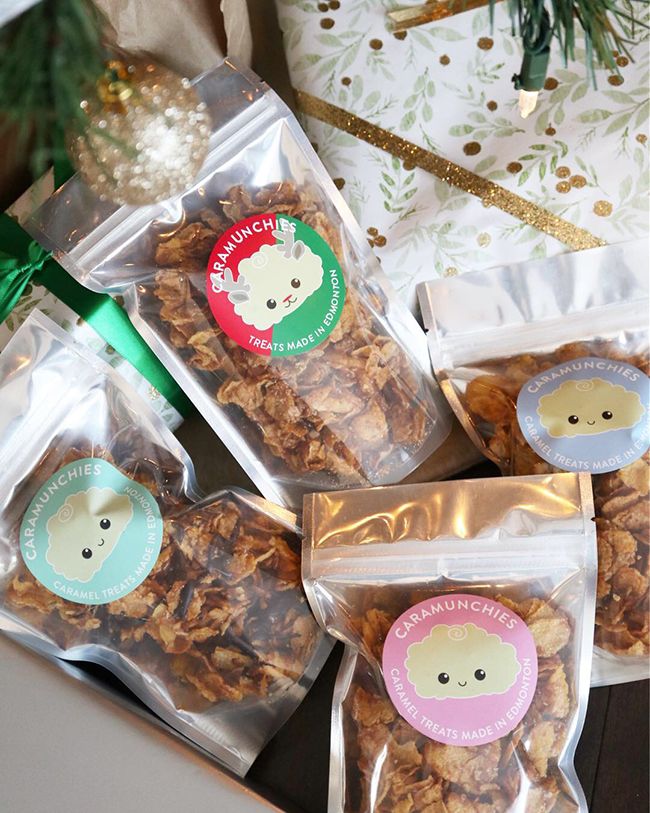 Enter to win a Caramunchies Gift Pack! ($58 Value)
(Facebook/Instagram/Twitter)
Buttery rich caramels are a decadent treat, but they're even better when they don't stick to your teeth! Meet Alysia Lok, the maker behind Edmonton's tastiest caramel treats at
Caramunchies
. A blend of crispy cornflakes and salted caramel come together to make a sweet snack that hits all the right notes. They're salty, sweet, crunchy and chewy! Another delightful treat are her individually wrapped caramels - they are buttery morsels that won't stick to your teeth. You can pick up your Caramunchies on weekends at City Market Downtown, but if you run out (trust me, they're addictive!) you can get your fix at Brown Butter Cafe, Golomein, Milk & Cookies Bakeshop, and Williams Sonoma (WEM) throughout the week.
Congratulations to @shevonlam on Instagram!
Local Food Love Day 8: Gruger Family Fungi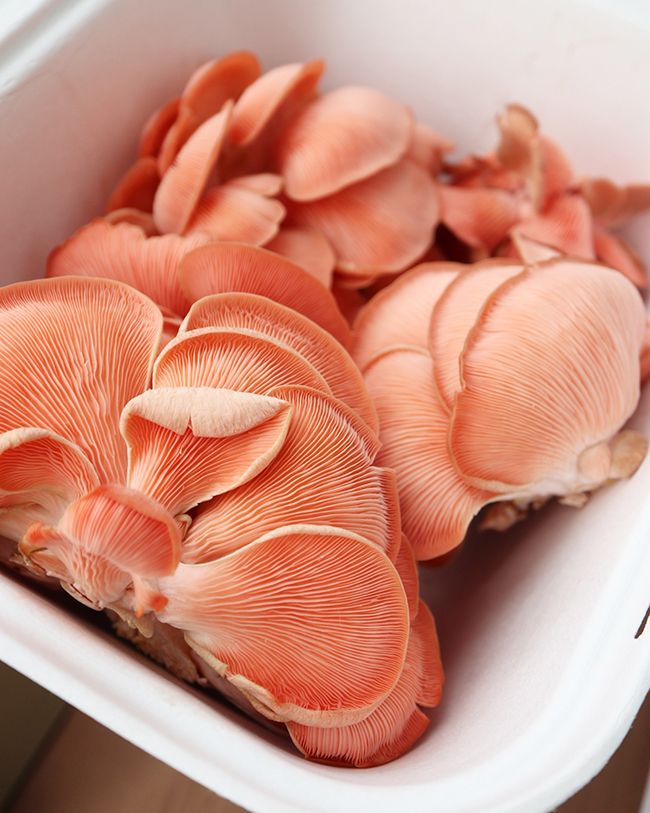 Enter to win a gift from Gruger! ($58 Value)
(Facebook/Instagram/Twitter)
My Saturday mornings are usually dedicated to visiting my favourite vendors at City Market Downtown, including Gruger Family Fungi! When I learned that a local Edmonton business was growing pink and blue oyster mushrooms I had to see them with my own eyes and let me tell you, these mushrooms are stunning! Sure, they're beautiful to look at, but one taste and you'll discover that they also have unique flavour profiles and lots of nutritional benefits as well. This small family farm grows a variety of mushrooms ethically and organically for purchase at farmers markets and you can also find their mushrooms on various menus throughout the city. My favourite variety is the pink oyster mushroom for it's texture and smoky bacon flavour, but the meaty king oyster mushrooms are a close second!
Congratulations to @jessfc3 on Twitter!
Local Food Love Day 9: Yelo'd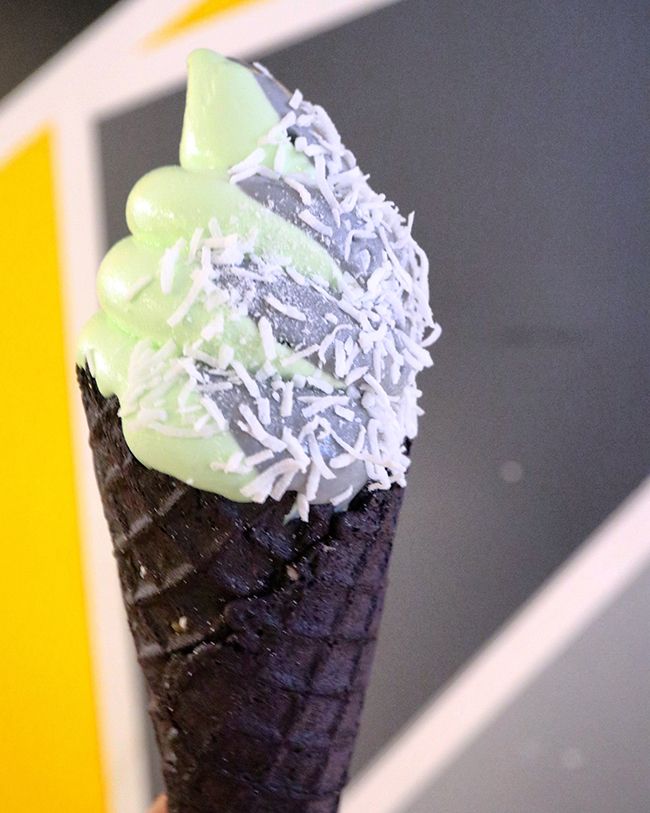 Enter to win a platter of Yelostix! ($45 Value)
(Facebook/Instagram/Twitter)
One of my favourite places for ice cream in Edmonton is
Yelo'd
for their perfectly swirled soft serve and charcoal waffle cones. The Filipino-inspired ice cream at Yelo'd is unique and taste true to their flavours. Their secret? Using real, fresh ingredients in their soft serve ice cream base - there's nothing artificial here. The ice cream is incredibly smooth and creamy, just the way it should be. Better yet? They hand-make their waffle cookie cones in house, stuffing marshmallow in the bottom to prevent drips. Genius, if you ask me!
Congratulations to @wwnaut on Instagram!
Local Food Love Day 10: Ono Poke Co.

Enter to win two $20 Gift Cards!
(Facebook/Instagram/Twitter)
When I'm craving something healthy, fresh and filling, the poke bowls at Ono Poke Co. always come to mind. Chef Lawrence Hui is behind the menu, pulling inspiration from trips to Ka'anapali, Maui to bring an authentic taste of poke to the prairies. The chef-driven signature bowls are delicious (the Ono is my go-to!), but I also love having the option of building your own bowl. You can even turn your poke bowl into a burrito to eat on the go! The fish is fresh and well seasoned, and flavours are balanced. It's the closest you'll get to Hawaii without hopping on a plane, but when the poke is this good you can save yourself the trip.
Congratulations to @teegzmum & @cbuyze on Instagram!
Local Food Love Day 11: Revolution Ice Cream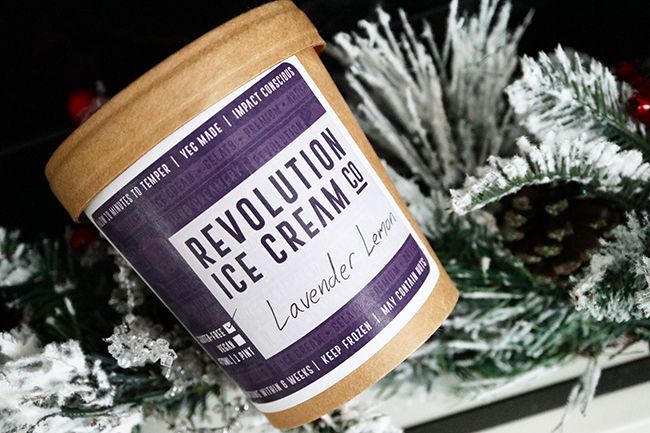 Enter to win three pints of ice cream!
(Facebook/Instagram/Twitter)
Revolution Ice Cream Co
. came about when owners Jess & John wanted to bring the ice cream flavours they fell in love with abroad back home to Edmonton. Their ice cream is handmade in small batches with local ingredients, then packed into pints and cups for purchase at various farmers markets around the city (like the
City Market Downtown
+
124 Street Grand Market
) or delivered to your home via
SPUD
. The ice creams are creamy without being overly rich and some of their flavours also cater to dairy free and vegan diets. My favourite flavours are the Lavender Lemon, Key Lime Pie, and Vanilla + Tonka Bean, but their ice cream sandwiches (featuring
Milk And Cookie Bakeshop
cookies) are one of my bigger weaknesses.
Congratulations to @vandamadventures on Instagram!
Local Food Love Day 12: Canova Pasticceria

Enter to win a Chocolate Panettone & Caffe Umbria Coffee Beans!
(Facebook/Instagram/Twitter)
For the final day of the 12 Days of Local Food Love I'm sharing with you one of my favourite holiday treats. Panettone (literally translated to 'big bread' in Italian) is a traditional holiday sweet bread made with candied oranges, raisins, and citrus zest, and the one produced by
Canova Pasticceria
is the best I've ever tasted. Owners Carla and Kris produce their panettone using old world methods with a sweet dough starter. This is no easy feat, as the dough requires multiple feedings, additions, and time to rise. It takes 36 hours to produce a batch of Panettone, and the results show that the time commitment is well worth it. My favourite panettone is the chocolate variation, which is also amazing as French toast! Brew up a fresh cup of coffee to pair with it and it's the perfect holiday treat.
Congratulations to Violet Poon on Facebook!