Public Market: Seattle Day 3
June 03, 2011
With the sun shining bright, it was a gorgeous day in Seattle, at a high of 23'C. Perfect day to hit up downtown and take a walk around if you ask me!

Pike Place Market - 1531 Western Avenue - Seattle WA 98101

Pike Place Market. One of my favourite places to visit when I'm visiting Seattle. This area of downtown is so full of life, and bursting with people everywhere! The vendors are so kind, there's live performances, and the food is vibrant and full of colour.. I can't help but want to take a bit of everything home. No words can describe this place, so I leave you with a bounty of pictures just to get a sense of what it's like.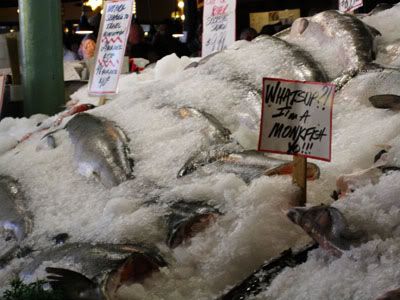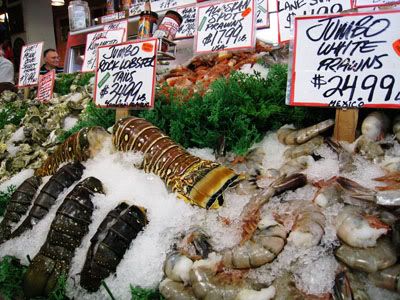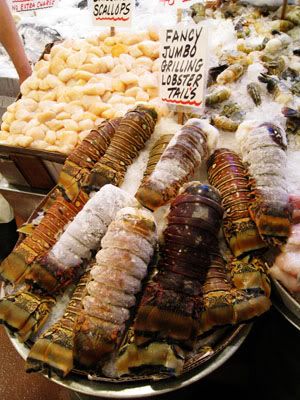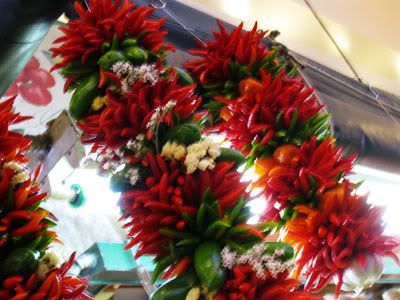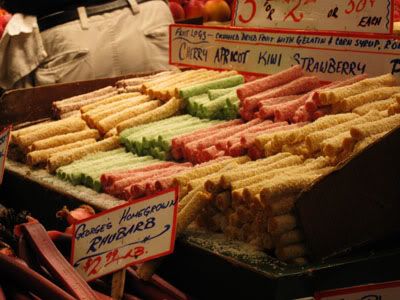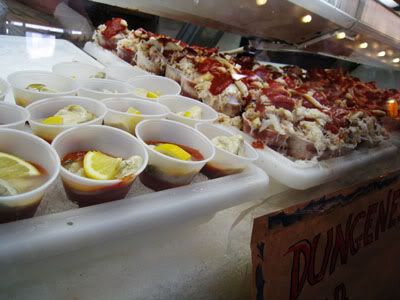 Oyster shooters & dungeoness crab cups

the original Starbucks
Piroshky Piroshky - 1908 Pike Place - Seattle WA 98101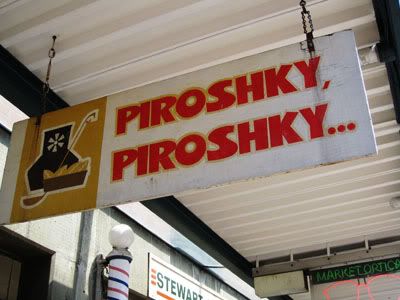 Right within the busy street of Pike Place is a Russian bakery, started in 1992. I headed here on a whim by a recommendation from my friend Steph *check her blog
here!
*, and I do not regret the decision at all. Their offerings include the sweet and savoury, and their display case seemed endless with possibilities.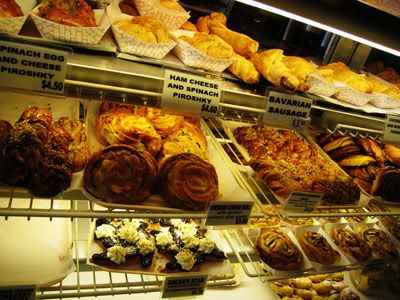 Many people standing in line ahead of us were tourists as well, not knowing anything about this place unlike I. I briefly chatted with them, and they said that it was the mere aroma coming from the bakery that drew them in. With 8 or so people ahead of us, we only had to wait a couple minutes before digging into the pastries.
I read on Yelp that Beef & Cheese was the best, but Steph also recommended the Smoked Salmon Pate. What better to do than order both & try out the best of both worlds?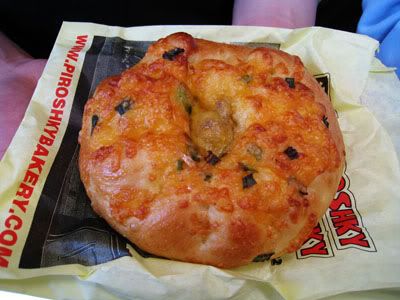 The beef & cheese was hot - gooey cheese atop & within the pastry, mixed with ground beef, onions and a variety of herbs. This was to die for! So good.
But I did take preference to the Smoked Salmon. This one was not as salty, and reminiscent of the flavours in Philadelphia's Smoked Salmon Cream Cheese *my fave* And what's even better is that it was shaped like a salmon! Creative & delicious, yum!
After strolling around Pike Place, we headed to the nearby Northgate Mall to pick up a couple things. Nothing fancy or exciting.. :) More on that later.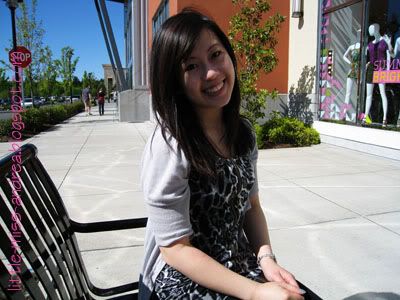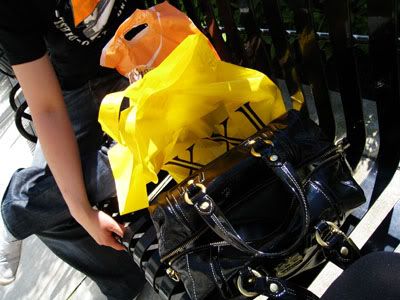 Mount Rainier, far far away
TCBY - 3700 Factoria Boulevard SE Suite C - Bellevue WA 98006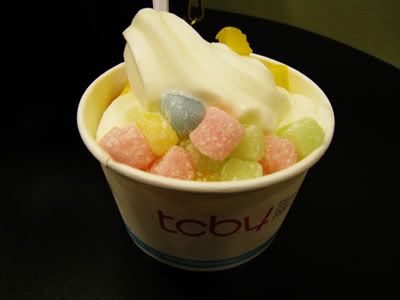 Yup! I ended up here for frozen yogurt again. Man, I'm so predictable. For tonight's late night snack, I got the classic tart yogurt with fresh mango & mochi. The mochi here is so cute! It's pastel coloured :D