Exit 202: Seattle Day 4
June 05, 2011
Another sunny day, and we had nothing to do! Since we've been to Seattle many times before, there's not much of a tourist vibe going on within my family. So in all reality, this trip was just to relax, eat and shop. My favourite things!

Eagles Buffet - Tulalip Casino - 10200 Quil Ceda Boulevard - Tulalip WA 98271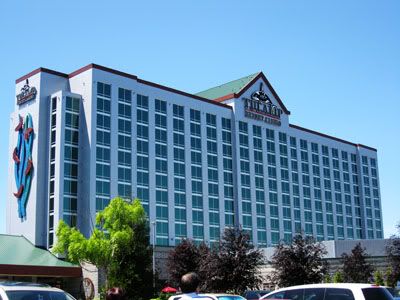 The casino and resort here is operated by the Tulalip tribes, who have a reserve not too far from the Casino. I had never been here before, but suggested we come here for lunch since it was right by the Seattle Premium outlets
And boy am I glad we did!! The set up was reminiscent of a Vegas style buffet, where different stations featured different types of cuisine, and various made to order dishes. Just the smell of the food had me salivating! The buffet was priced at $11.95 per person, with a 15% discount for 'seniors' over the age of 50.
The food was pretty good, and an awesome deal at the price of $11.95. I won't review anything individually, cause there's way too much, so here's a nice food picture spam! I definitely approve of this place when you're out here shopping by the outlets!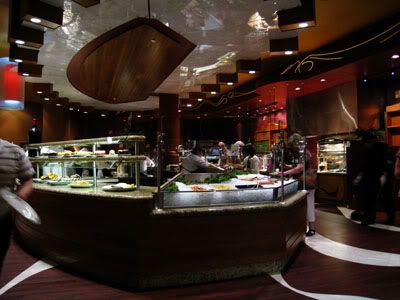 General buffet area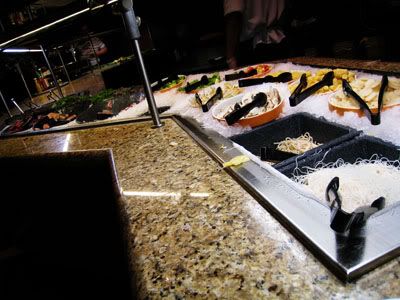 Mongolian Grill set up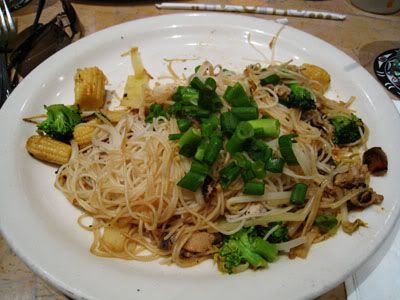 My creation :)
Something really cute about the buffet was that they had a Mongolian Grill station! Yum! With this, you pick out whatever you want in your stir fry, pick your sauces, and give it to the cook to put together for you. Their sauces were a bit on the bland side though, so I had to add my own extra flavours.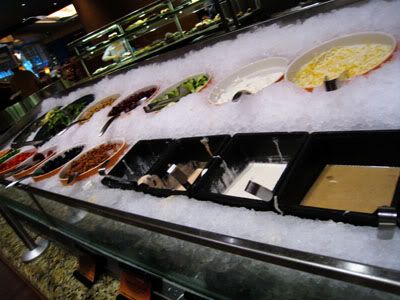 Salad Bar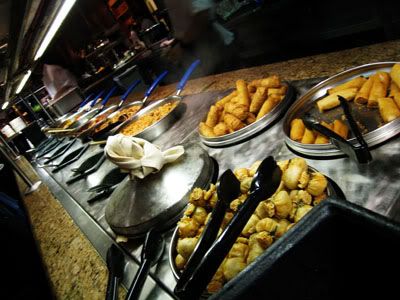 Chinese food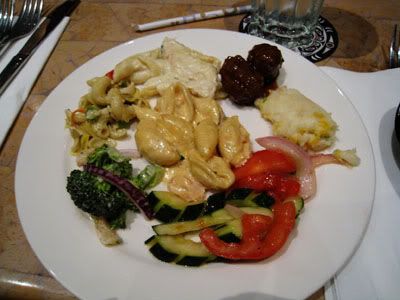 My first plate!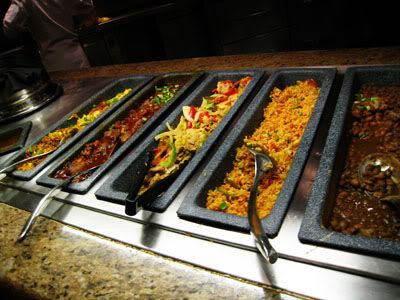 Mexican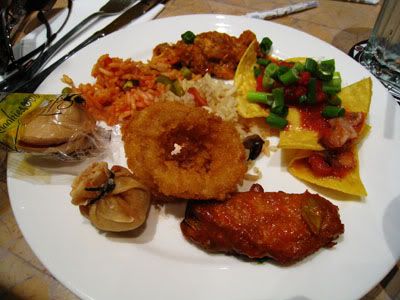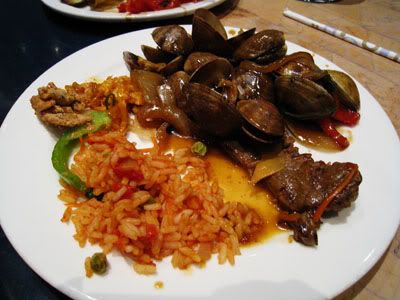 Made to order tortellini with shrimp, mushrooms & peppers in a pesto cream sauce
There were also many other entree stations for items like soup, cold salads, and roast meats, ham, and grilled fish, but I was too busy to take pictures of them. You gotta come here to see it for yourself!
And now I present their VAST dessert selection (I was soooo excited)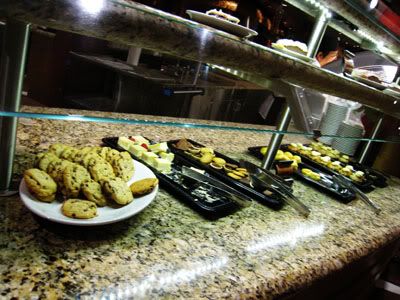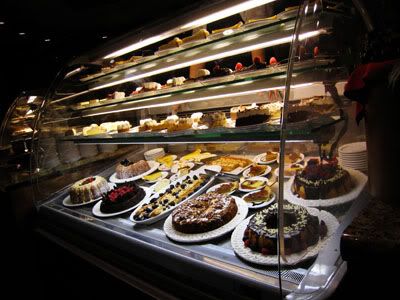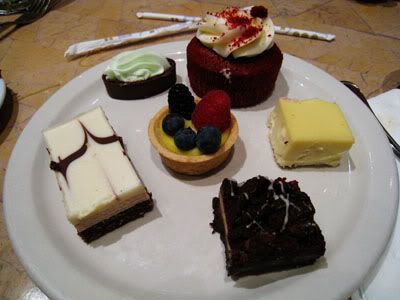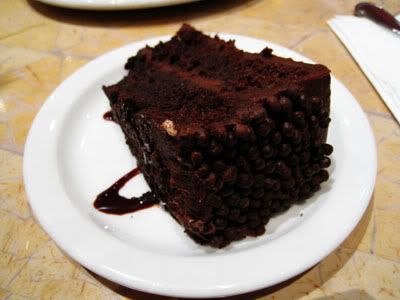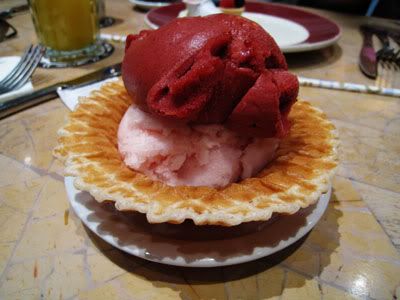 So delicious, I was ready to pass out after eating so much!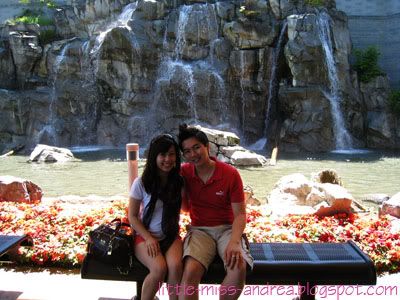 With the bf, outside the casino
We didn't even realize we were wearing the same colours in our outfits! No wonder people looked at us when we walked around, haha (his sandals were black)
We had planned to go to the Seattle Premium Outlets next to the casino, and to my surprise, I didn't see anything I wanted to buy! That's a first.. so I leave you with a picture of me HAHA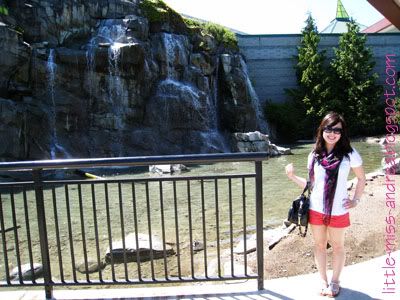 F21 Tee, Alexander McQueen scarf, Mossimo shorts, Aldo sandals, Coach bag, Gucci sunnies