Planks A Lot! ft.Sephora Blasted Nail Colour
June 27, 2011
Up this week, yet another colour from the OPI POTC collection!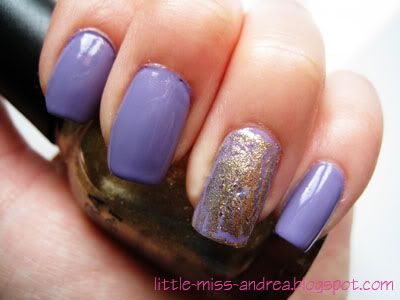 Planks a Lot is a darker, dusty purple creme. I love the colour, but absolutely hated the application! I'm thinking it may have been because I have this in the mini bottle, versus the regular 0.5 oz sized bottle. The smaller brush was difficult to maneuver, and gave me a sheer, streaky application. It took 3 coats to achieve the right colour (the furthest I've ever had to do with OPI polishes is 2 coats!), and I was downright frustrated that it took so long to do my nails! I might just pick up the bigger bottle to see if that is the issue, because I have read that this particular polish had the best application out of the entire collection.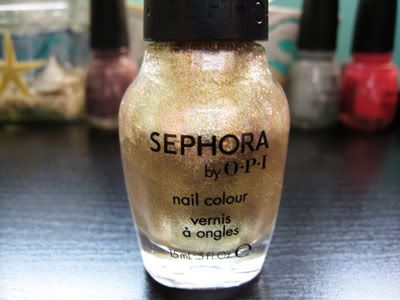 For the accent nail, I tried out the Sephora by OPI blasted nail colour in Blasted Gold. I picked up this bottle while in Seattle, and haven't had a chance to try out the formula til now.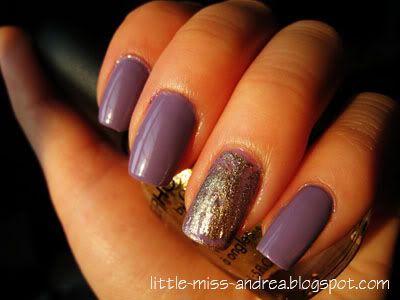 This metallic polish is sheerer and runnier than OPI's Silver Shatter, and I found that it didn't crackle as well as I hoped. With a thin coat, the cracks were narrow and few, allowing very little of the purple to show through. Using a thicker coat, the cracks were a little larger, but still not as big as I was hoping for. I ended up digging my own lines into the golden coat of polish to tailor it to my expectations, haha.