Visiting the Giants of America: Seattle Day 2
June 03, 2011
The forecast said that it was supposed to rain today, but that didn't end up happening. Instead, the sun was out, but the wind was viscious, making it pretty cold outside.. good thing we had shopping planned!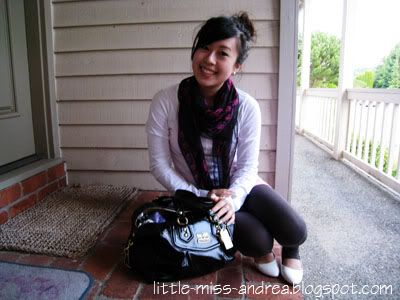 Top - Zara, Scarf - Alexander McQueen, Tights - F21, Bag - Coach
But not the normal type of shopping, I wanted to visit and check out the local scene. Of course, not before having some lunch.
Thai Grill - 10666 NE 8th Street - Bellevue WA 98004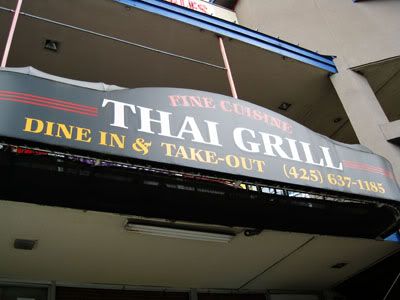 I was searching around on Yelp again, and came across this little restaurant. I originally chose it because it was close to a mall I wanted to check out - Bellevue Square. I didn't end up there today cause it was crazy busy and parking was a pain to find.. I'm going to try my luck again tomorrow.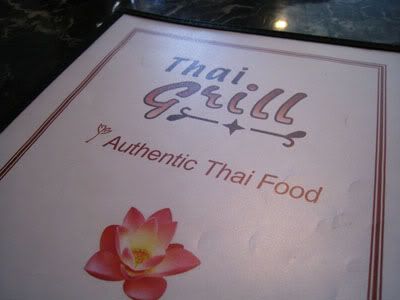 Anyways, this little restaurant in downtown Bellevue is family owned and quite cozy inside.
They offered a full a la carte menu for lunch and dinner, as well as a set lunch combination with a couple items to choose from. Each lunch combo included soup, a side of Pad Thai, and rice, whereas lunch entrees were a little cheaper than those offered at dinner time.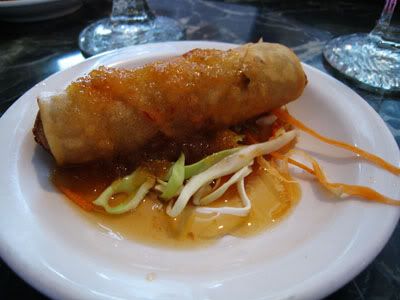 When we were seated, the waitress brought over a spring roll appetizer for each of us to try while we perused the menu. The spring roll itself was vegetarian, filled with glass noodles & vegetables, served in a sweet & sour sauce. Fresh, crisp, and a nice start to lunch.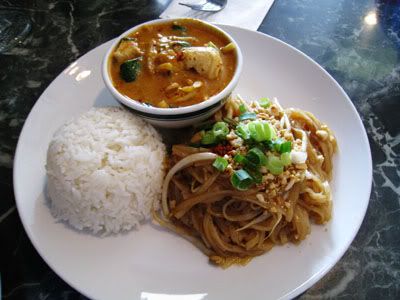 Red Chicken Curry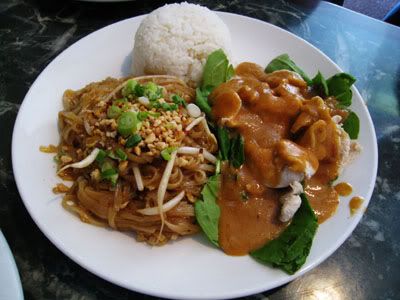 Showering Rama Chicken
Vince and I chose to share the Pad Thai and Pad Kee Mao ($7.95 each), while my parents tried out the lunch combinations with Red Curry Chicken and Showering Rama Chicken ($8.50 each).

Pad Kee Mao

Pad Thai
I thought the food was very delicious, and a very good price for the size we got. It really reminded me of the Pad Thai restaurant that used to be along Whyte Ave.. too bad that place is gone now!
Costco - 400 Costco Drive - Tukwila WA 98188
Did you know Costco was founded in Kirkland, Washington? You learn something new everyday. That's why their own brand is 'Kirkland Signature'! The things they sell at Costco down here share similarities, but also many differences.. so I wanted to check it out and see what they had to offer.

The bear was as big as me.. and only $30! Wish I could bring it home hahah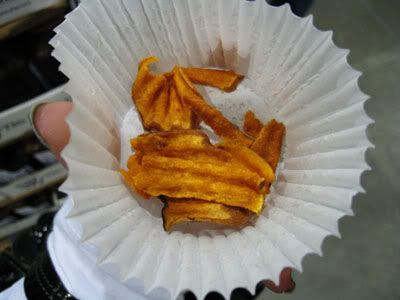 Sweet Potato Chips, surprisingly tastes like the fries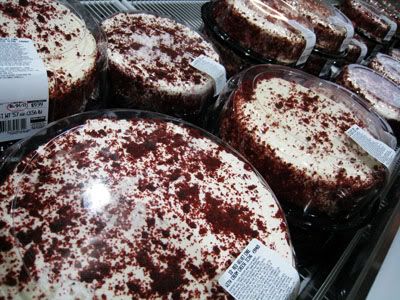 $10 Red Velvet Cake with Cream cheese icing *drool*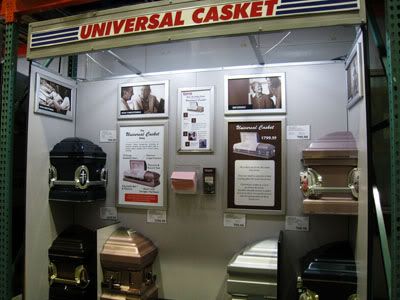 ...choose your own casket, what? =/
I must say that this is the biggest Costco I have ever been to in my life. I am certain about that.. It was so large that it was hard to navigate! It was fun to spend time in there, and see all they had to offer. The ladies offering samples were actually really enthusiastic and promoted the product to everyone that passed by.. they were nothing like the boring ones we have up in Edmonton!
Great Wall Shopping Mall - 18230 East Valley Highway - Kent WA 98032
My aunt sent us to this mall to check out 'Ranch 99 Market' which is supposed to be similar to our T&T up in Canada. The mall wasn't very large, but did have an assortment of restaurants and stores for trinkets.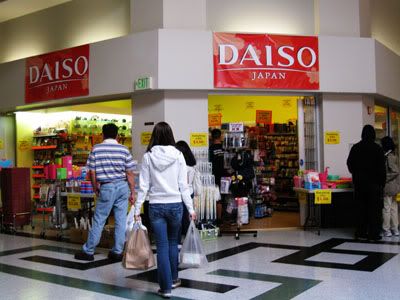 The mall had their own Daiso Japan - it was really small! Their items were packaged on shelves very close to one another, so you had to navigate through carefully in order not to knock everything over. Of course, they couldn't have the selection that can be found over in Richmond, BC, but the prices for their items were all $1.50! I was eager to pick out as much as I could, since Daiso in BC has everything priced at $2.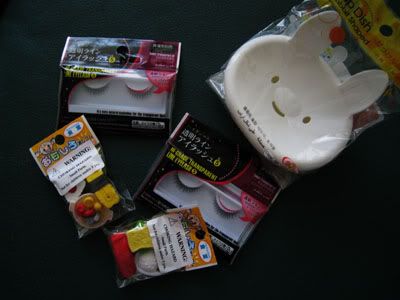 Erasers, soap dish, eyelashes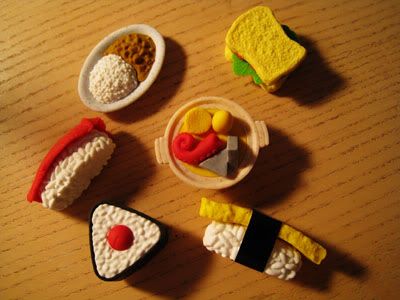 Picked these up for my students @ home.. they're soo cute!
Walmart - 743 Rainier Avenue South - Renton WA 98057
CRAZY Walmart! I think this is probably the largest regular Walmart I've ever been to as well. This wasn't even a supercenter, but it was as large (if not bigger) than the Supercenters we have in Edmonton. Bustling full of people, with kids running around, I tried to grab my must have items as quickly as possible and book it outta there.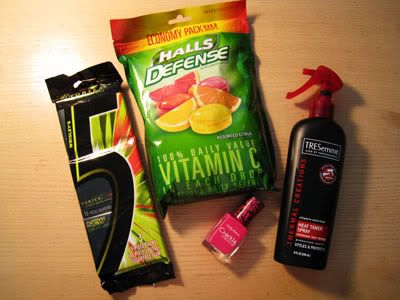 5 Vortex gum *green apple*, Halls Vit C, Sally Hansen Crackle Polish, Tresemme Heat Spray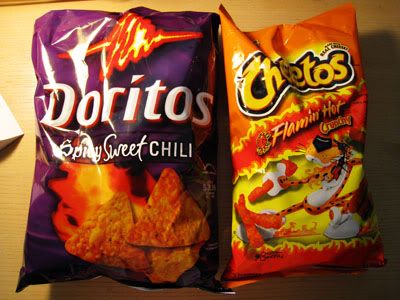 Doritos Spicy Sweet Chili, Cheetos Flamin' Hot
I love trying out all the different chip flavours they have here in the States! The selection here is not as great as that in LA, but we decided to try out these two. The Spicy Sweet Chili is the same as the Sweet Chili flavour we have up in Edmonton.. we got tricked by the packaging! But the Cheetos are another story. SO GOOD! They're super spicy and packed full of flavour - I think I want to bring some home!
I am having too much fun to leave this place.