Skin 79 Super+ Beblesh Balm (Hot Pink)
March 02, 2012
Happy Friday! Glad its finally the weekend. Well, the past couple days really have been like a weekend for me, since I don't have midterms again for another week.. I've been doing absolutely nothing when I get home from class, and I love it. Yeah, I'm a bad influence sometimes.

My parents came home from Asia last week, and as per my request, my mother bought me the Skin 79 BB Cream. I don't know what took me so long to try out this product, but I've read about BB Creams time and time again. Just that I haven't really tried out any of the Asian ones! And let me tell you, I'm glad I finally tried this product!

For those of you who are new to BB Cream, it has been around in Asia for quite some time. A BB cream is basically the answer to a prayer for a quick and easy skincare and makeup routine in the mornings. The way I see it, BB creams are a combination of moisturizer, SPF, a high powered concealer, primer, and skincare products (whitening, anti-aging, etc.). Most of the Asian ones out on the market always contain four basic properties: SPF, coverage, moisture and some skincare benefit. Being able to replace upwards of 5 products from your daily regimen is amazing - you save time and money spent on products!

Amazing right? Not necessarily.. the only problem is this: many companies only produce it as a one shade fits all product. Big problem if you're not fair skinned like a majority of the population over in Asia that attempts to hide their faces from the sun at all times! I say this with experience. My cousins are crazy about having white skin. The nice thing though, is that American companies are starting to manufacture BB creams for the North American market - just that most of them are not exactly getting it 100% correct.


So let's get to it. The Skin 79 Super BB cream is housed in a hot pink container, featuring a pump to dispense the product. Hooray for having a hygienic way to apply makeup. Nothing is worse than a jar of product that you have to stick your fingers into. The product has SPF 25 PA++ protection, whitening, and anti-aging properties.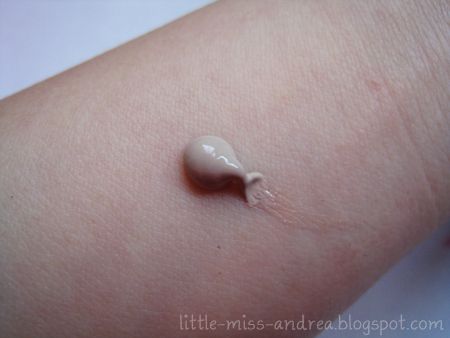 To cover my whole entire face I need about half a pump - this half pump will give me perfect coverage, moisturize my face, and give me sun protection. This effectively eliminates 4 products from my daily routine (moisturizer, foundation, sunscreen & concealer). When I first pumped the product out, I was skeptical. The creamy liquid was pale and grey leaning! It looked like I was going to cover my face with blended grey earthworms. Gross. Did I make you cringe? Teehee.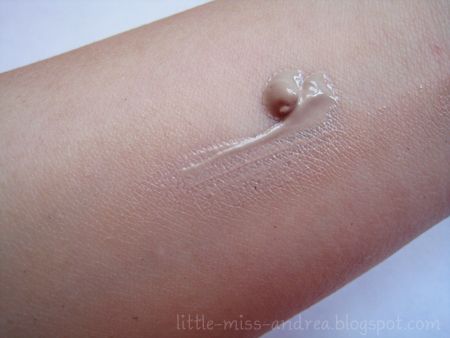 Slight blending to the left
After applying the thin layer, the coverage is already sufficient. The product itself actually warms up to match my skintone very well, so I don't look like a zombie. But for any spots that need a little extra concealing, you can pat on a small amount of product to blend it in and hide whatever it is you don't want the world to see. The product is slightly thick, and creamy, and applies with a dewy finish at first. After about a minute when it fully absorbs and dries, it gives skin a slight glow, but overall looks matte. You are left feeling moisturized and non greasy. If you want to be completely matte, set and finish your look with a translucent powder.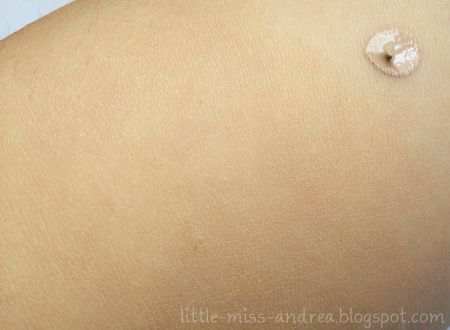 Product blended out on the left
For the past couple days, I've been able to wear this for over 6 hours and have no problems what so ever. My skin is normal/combination, and I do have a tendency to become a little oily throughout the day - this product kept the oil under control. I am absolutely loving this BB cream, and will definitely be using it when I'm in Asia this summer! I am quite fair skinned, but have a warm understone. My sister is about 1-2 shades darker than me, and applying this product on her left a white/grey cast. I can't recommend this is you are darker skinned, but I know the sister product Skin 79 VIP Gold BB Cream is slightly darker. I might pick that up to test out while I'm in Hong Kong.
Knowing that this product is found over in Asia, it may be more difficult to acquire here in North America. Luckily,
Sasa ships internationally
, it can be purchased on
Amazon
, and you should be able to find it on eBay! Just use caution though and buy from a reputable seller, as I've heard there are fakes out there.
*edit April 11/2012* If you live in Edmonton, I've had some readers tell me where to find some Skin79 products here! Migun (across from Southgate Mall) carries the BB cream, as does Umi & Co. on Whyte Ave. Thanks for the intel ;)
If you follow me on Twitter, you will know that I picked up the new Dior Hydra Life BB Creme - I will be posting my review of it tomorrow! Anyone use the Skin 79 BB creams in their daily routine?