Manicure Monday: Dutch Ya Just Love OPI?
March 12, 2012
This past weekend in Edmonton was beautiful! Temperatures in the 5-10 deg. Celsius range made it feel like summer. And some people did take advantage by wearing shorts! I think it's a little too early for that, but it was nice to wear a skirt with tights and not feel cold!

This week I have another beautiful colour from the OPI Holland collection to share: Dutch Ya Just Love OPI? Such a cute name!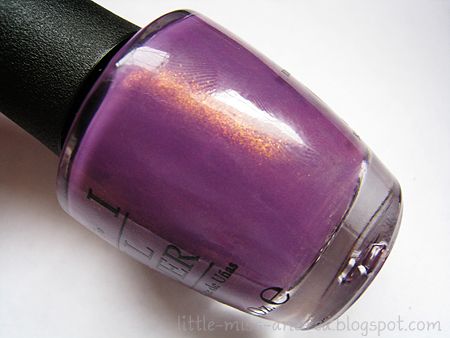 I think this colour is my favourite from the Holland collection! At first I thought it would just be another creme polish, until I saw that the bottle flashed a beautiful shade of gold.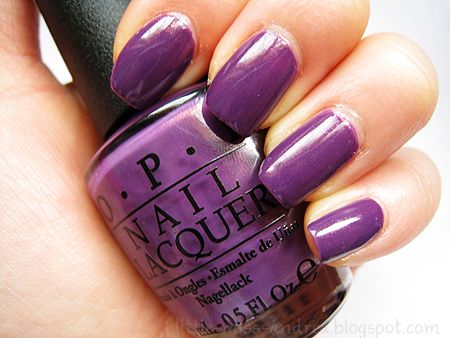 The deep eggplant purple base is packed with gold microshimmer that shines brilliantly when under sunlight. Holy moly I almost blinded myself looking at my fingers while I was driving! Beautiful. Just don't make the same mistake as I did if you pick up this colour! I took two pictures under different lighting, hoping to show you the gold glitter hiding in the purple :)
The polish was quite sheer when I applied the first thin layer, which I found odd considering it is a darker colour. However, once I painted a second, slightly thicker layer, I had instant opacity and stopped there. The polish wore beautifully for six days with minimal tip wear on my left hand. My dominant hand.. was another story. I had a couple chips after just three days of wear. I'll live with it though, this colour is gorgeous.