Colder Than I Thought
March 06, 2012
Took these pictures a couple weeks ago when it was pretty cold outside.. but evidently colder than I thought. I remember after leaving my house, I could not stop shaking cause my measly leather jacket was not thick enough for the cold! The scarf totally didn't keep me warm either. Oops!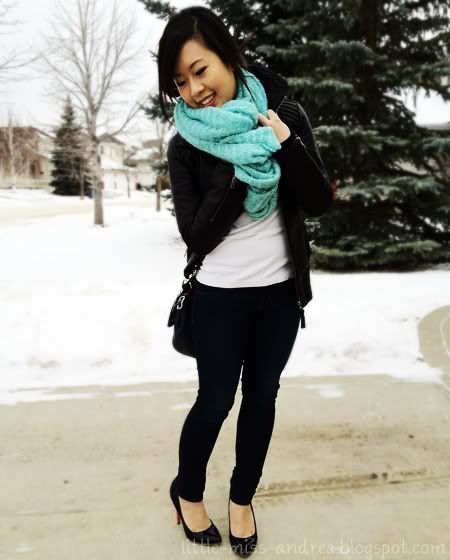 Top: F21 | Jacket: Mackage | Bottoms: J Brand | Scarf: gifted
Jewelry & Bag: Coach | Heels: Zara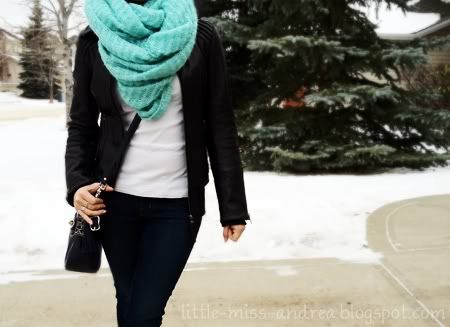 Oh! And the bag I'm sporting up there is a newer one added to my collection, and you guessed it - another Coach bag. This one here is called the New Willis, as it is an updated version of their classic Willis bag. I love the deep navy colour, and the simplicity of it - and surprisingly enough it carries quite a bit!
Didn't the groundhog see his shadow on groundhog day? I thought spring was around the corner.. guess not, since it started snowing here in Edmonton again today. Bundle up & stay warm, everyone!