Manicure Monday: Red Lights Ahead... Where? & Giveaway Winner!
March 05, 2012
Oh, Mondays. Sometimes I love them, most times I hate them. They're my longest days at school too! I have a class from 10-11, a break from 11-2, then a class from 2-5. By 5pm I always want to curl up in a ball and sleep.. class can be so boring!

Before we get to this week's colour, the winner of my appreciation giveaway is Brenda (Small Town Gal). Please email me your mailing address so I can get the package out to you ASAP! :)

On my nails this week, I'm sporting another colour from the OPI Holland collection - a beautiful coral red creme called Red Lights Ahead... Where?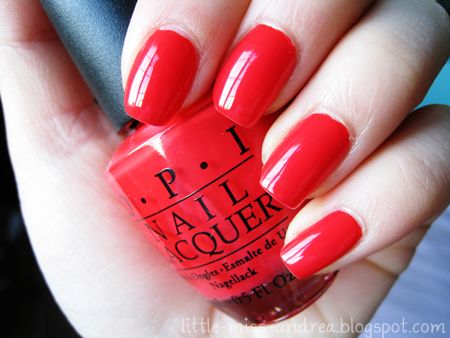 This colour is a very bright coral-red. It can change tones according to the lighting you are in. I have found that it looks deepest red indoors, and shines more coral out in the sunlight.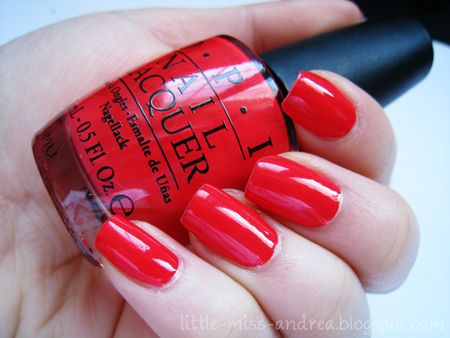 Weird thing is that the brush in my bottle was stiffer than normal, making the application a little difficult for me at first. I am pretty sure that OPI brushes are supposed to be identical, so I likely got a faulty brush. The formula was perfect though, and I honestly think I could have stopped at one coat of polish for complete opacity if I applied with a heavier hand.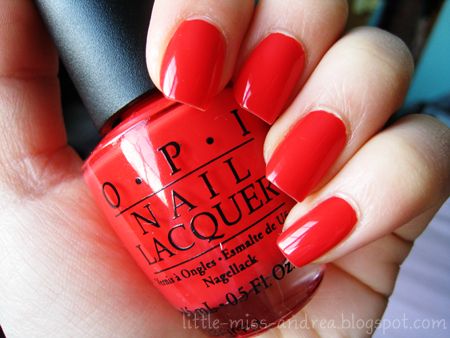 The colour wore beautifully on my tips for about 5 days, showing very minimal tip wear, surviving through the massive amount of typing I do everyday! If it were a little more orange and less red, we would be pretty close to the 2012 Pantone colour of the year.
I'm excited to wear this more in the summer months!