Manicure Monday: Pelican Gray
March 26, 2012
Happy Monday! After the big dump of snow last week, the weather has started to warm up and now there are puddles everywhere.. I'm just glad its warm now, I want my Spring sunshine!

This week I have a colour from the China Glaze Anchor's Away Spring 2011 collection - this one is a beautiful dove gray called Pelican Gray.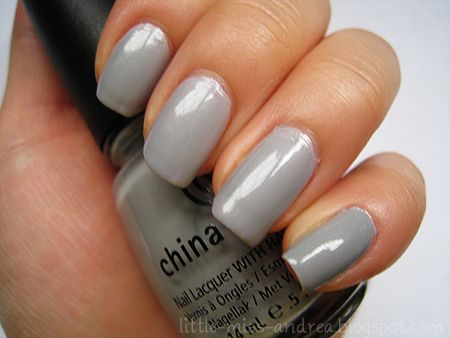 For me, this shade is basically the perfect gray shade - not too blue, and not too green. It's such a perfect combination that looks great in the Spring and Summer months because it's not muddy or anything.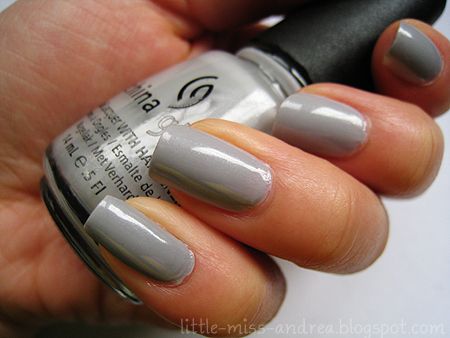 The colour itself is a gray creme, packed with silver microshimmer that you can really only see if you're looking under the sunlight, or if you look very closely. It just gives the polish an extra dimension that puts it above other gray cremes out there.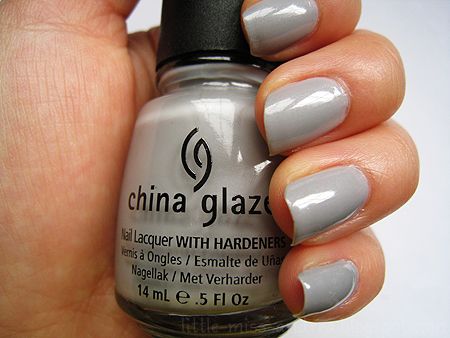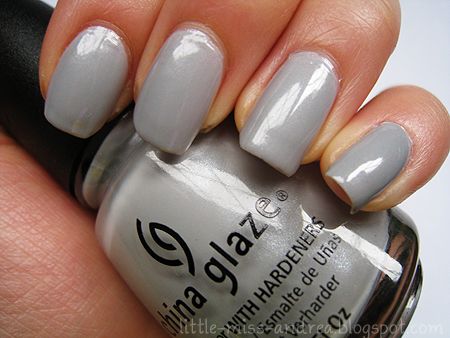 The formula for this polish is smooth, and quite easy to apply. The pictures show the colour at two coats, which is almost full opacity, as there is still some visible nail line under certain lighting. The polish wears beautifully for five days chip free! Love it!