Dessert House Round Two
July 25, 2011
Having been unsatisfied with my last visit, I rounded up some friends and went out for dessert!

Arriving at about the same time as before, it was obvious that business had started to pick up, as most of the tables available were full of people. Some tables even required the additions of stools to accommodate the space that chairs could not fit into.

We ordered an assortment of drinks and late night snacks to try & share: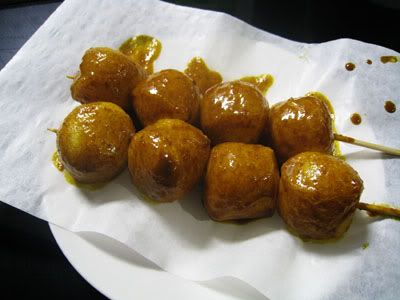 Curry Fishballs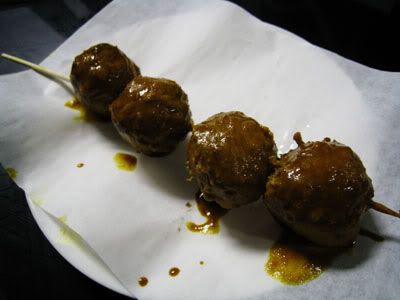 Curry Beef Balls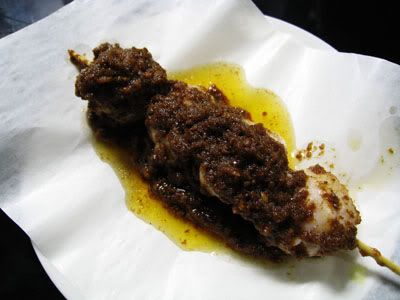 Satay Lobster Balls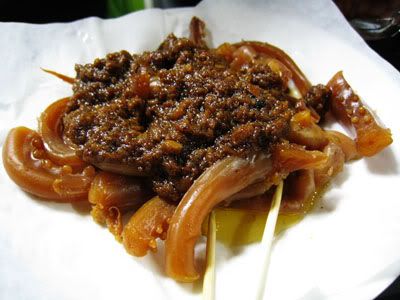 Satay Squid Feelers
I really wouldn't recommend getting any of the satay sauce food items, simply because it doesn't really taste like they put familiar satay sauce on the food. It tastes similar to shrimp paste, but in the form of an oily emulsion.. It is simply placed atop of the food. Things would taste much better if they actually tossed the food in the sauce, like with the curry sauce.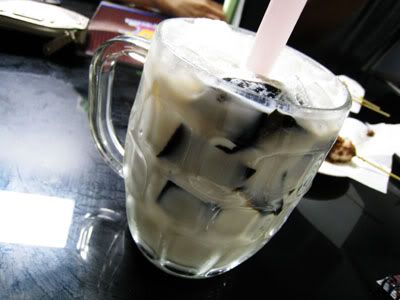 Taiwan style coconut milk tea with grass jelly
This was my own creation for the night - the drink wasn't too sweet, and perfect when paired with the salty food. The only thing that really bothered me was the size of the grass jelly - the cubes were so big, I wasn't able to suck the pieces up through my straw! I ended up manually crushing them up into little pieces and things worked out better.

Honey green tea with pop boba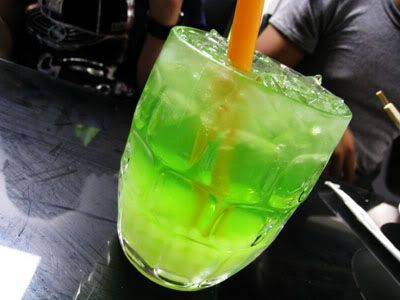 Green apple green tea with pop boba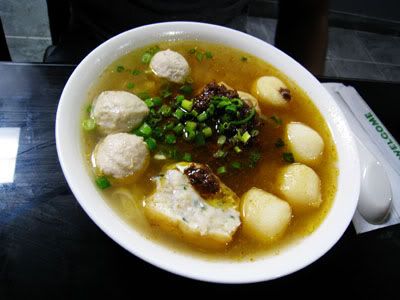 Flat Rice Chezi Noodles
Ryan chose to tryout the chezi noodles - you can customize what goes into your bowl! You pick your noodle base (vermicelli, rice noodles, instant noodles, etc.), soup flavour, and toppings for $1.75 each. The bowl above features satay rice noodles with stuffed tofu, lobster balls and fish balls. It looked pretty delicious, but you have to watch what you're adding to the bowl, because the price goes up pretty fast!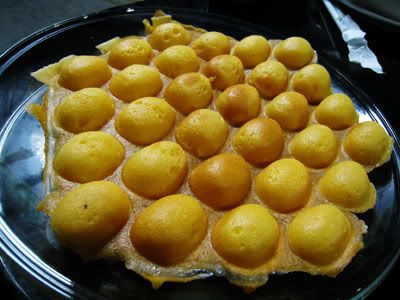 Crispy egg balls
One of my favourite snacks off the streets of Hong Kong! I was disappointed that they were unable to make this for me on my first visit, but at least they had them this time! It took forever for us to get this to our table, because the staff kept forgetting we had ordered them. After 1.5 hours of waiting, we got to try them out, and they tasted really good! I would probably say they tasted amazing had I not had to wait forever.. The egg balls are crisp on the outside, but still tender and substantial in the middle. I think these actually taste better than the ones I've had in Hong Kong!