Sephora Flawless Moisturizing Lotion, SPF 15
July 06, 2011
After falling in love with the Sephora Instant Moisturizer, I ordered this product with the VIB 15% discount back in April. This product is not available in Canada, which is one of the reasons I wanted to check it out! I was really hoping the formula was the same as the Instant Moisturizer, but with an extra kick of SPF.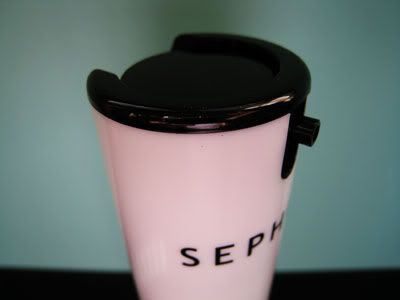 The great thing about this moisturizer is the packaging. It has a nice pump (I HATE TUBS OF MOISTURIZER!), where one squirt is enough for the entire face. The packaging is a very sturdy plastic and very simple. Nothing distracting, straight to the point.
Unfortunately, things did not pan out the way I thought they would! I was planning on using this particular moisturizer on the cloudier days, where I personally feel a high powered SPF isn't quite necessary. This particular moisturizer is on the liquid side, having a much thinner consistency than the instant moisturizer. Not that I have a problem with that, but the issue here was the application on my face. The fragrance is very similar to the instant moisturizer, and disappears quite quickly.
The formula being runny, smoothed out well on my skin, but just plain wouldn't absorb! It sat on the top of my skin for hours, feeling moist and sticky.. I couldn't even imagine trying to put make up on top of this! It's possibly because my skin isn't as dry anymore, which is why it may not be working so well? I gave it to my mother to try out, and she loves it! Her skin is definitely on the drier side than mine, and gave her skin a nice drink of moisture! SPF is a huge plus, so I would say check it out if you tend to have dry skin.. otherwise, head in the other direction!