B仔: The Dessert House Edmonton
July 20, 2011
After coming home on Sunday, I was definitely still craving Asian styled desserts, especially with the current hot, hot weather we're experiencing in Edmonton. Remembering that the Dessert house was scheduled to open today, I called them up around 5pm to find out that they were opening at 6pm, and closing around 11. Perfect opportunity to call up friends and go out for some yummy late night dessert.

The Dessert House - 8412 109 Street - Edmonton AB

Meeting up with Andrew and Crystal, we arrived at a relatively empty little space near the University. I'm sure not many people were aware that they had already opened. The space is clean, but the walls are bare and in definite need of some decoration!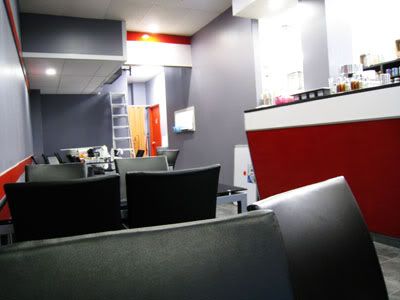 My mother laughed at me when I told her I was going on opening day, and now I know why. Many of the items on the menu were unavailable! So many of the things we wanted to try required ingredients that were still in transit from Taiwan :( We were able to order most drinks though, and picked out a couple snacks to try.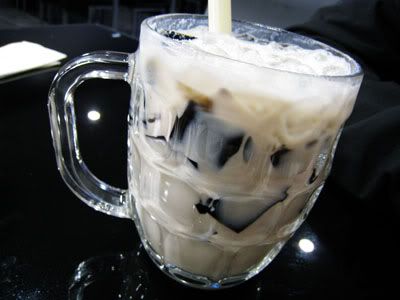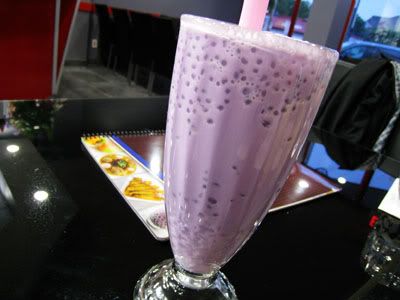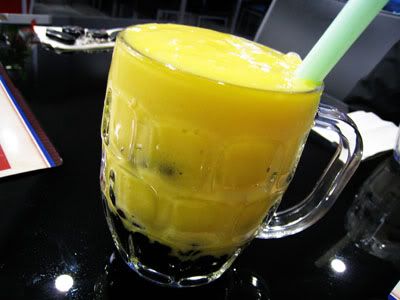 Andrew ordered the almond Taiwanese style milk tea with grass jelly.. so good! The drink wasn't overly sweet, and the grass jelly paired so well. Crystal ordered the Taro milkshake with tapioca pearls which was also quite delicious. Definitely on the heavier side though since it was a milkshake. As for myself, I got the fresh mango milkshake and it tasted just like the one we got in Calgary. It's nice to know that the food prep is consistent!
As for snacks, we ordered their curry fishballs and steamed rice rolls.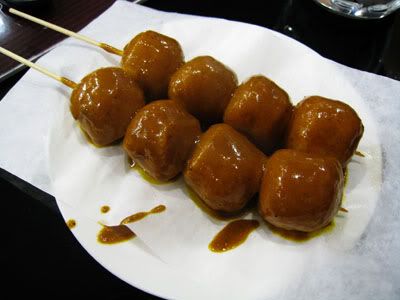 The curry fishballs were served hot & steaming, at $1.75 per skewer. The curry was thick, providing even coverage over each fishball, and giving a nice punch of flavour. Definitely recommend these ones to try out!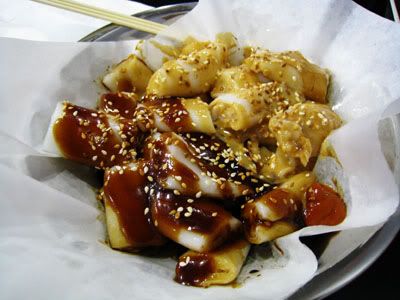 The steamed rice rolls also arrived to the table hot & steaming, and the noodles were soft and fresh. One half was covered in peanut sauce, with the other half covered in hoisin sauce, with a small side of hot sauce. I'm pretty sure I thought it was super tasty because it was hot and I was hungry! At $6.50 per order, this dish can definitely be made at home for much cheaper and in a much bigger portion. I can't wait to try out their pan fried version though. That's what we wanted at first, but they couldn't make it for us!
Because we made our visit on the first day, we were disappointed since so many items on the menu were unavailable. We wanted to try out their takoyaki and crispy egg balls.. but unfortunately they were unavailable. In a couple of days I'll probably find myself back there, hoping to try out the ones I missed tonight!