Shop til you DROP!
July 27, 2011
Work can be tough. Work can be stressful. But what happens to be the greatest cure of all? Shopping!

Jessica, Lasha & I hit up WEM after work today to shop away our stress and craziness from work!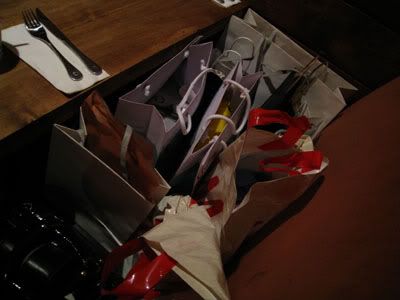 I think we did a pretty good job if you ask me!
The ladies & I hit up Earls on Bourbon Street after 3 hours of shopping and had some yummy dinner! I think the last time I ate at Earls was about 1.5 years ago! Time really flies by fast..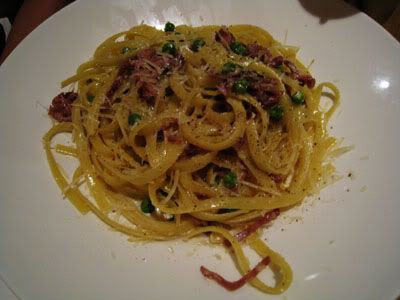 Fettucine Alla Panna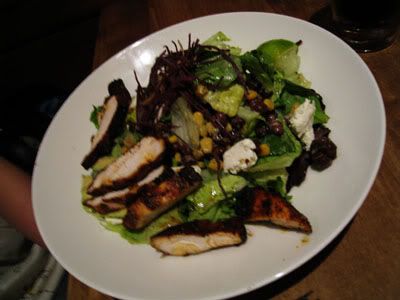 Santa Fe Chicken Salad

Los Cabos Chicken Tacos
Two grilled white corn tortillas, spiced tomato poached chicken, melted cheddar and jalapeno jack cheese, avocado corn salsa, shredded lettuce and cabbage, honey lime dressing, chopped cilantro, salsa picante
Need I say this? The tacos were so yummy! Skipping the fresh cilantro, the tacos were amazing! The hot sauce on the side added into the taco gave it the perfect kick. The tortillas were grilled to a golden brown, but still maintained their soft texture, while the avocado salsa gave some moisture and creamy texture. Perfect!