Capital Exhibition 2011: Sip!
July 30, 2011
One of my favourite things to do in the summer is to go to carnivals. The crowds, greasy fair food, and just the ambiance of the environment gets me excited. Not to mention the gambling games and trying to win cute stuffed animals!

Every year, I have to go to both the Calgary Stampede and Capital Ex here in Edmonton. No exceptions! I know that they bring the fair from city to city, but each fair just has its own personality.

Although it was pouring rain in the afternoon, the grey clouds cleared out of the sky, and the sun was back to reside in the beautiful, cloudless blue sky! Earlier in the week, I had contemplated whether or not to check out Taste of Edmonton, since they had a couple new restaurants featured this year. But then again, for the past couple years, every restaurant has offered the same food each year, so I decided to switch it up. We headed to the Sip! exhibit at Capital Ex instead.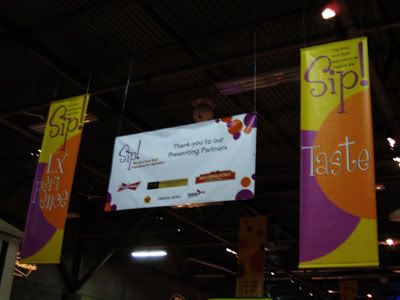 The food & wine experience at the exhibition is presented by various liquor companies, as well as Global Edmonton & Capital FM. Unlike the Taste of Edmonton, the food at each station is not prepared by separate restaurants. To tell you the truth, I don't even know who prepares the food! All I know is that the food is appetizing, and definitely worth checking out.
Each station accepts only tickets as payment for each portion of food, at the price of $1 per ticket. Of course most of the samples are overpriced.. but the food is good quality and mostly different from foods that you usually see. I won't do individual reviews as food will likely be different next year, but I can tell you that almost all the food we tried out was delicious!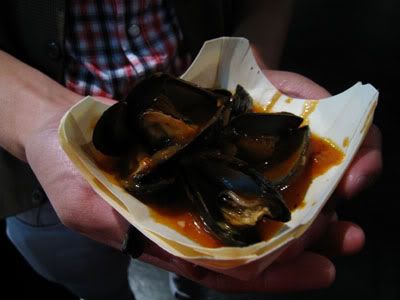 Coconut, ginger & chili lime mussels (3 tickets)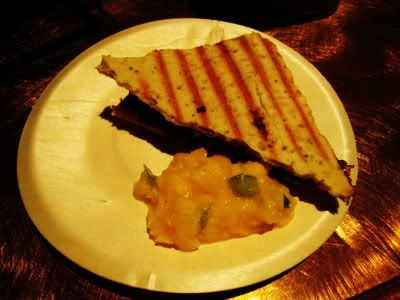 Shredded jerk beef grilled sandwich
served with mango & bell pepper salsa (3 tickets)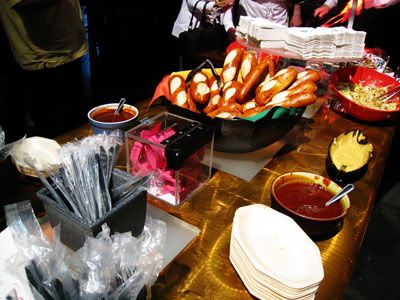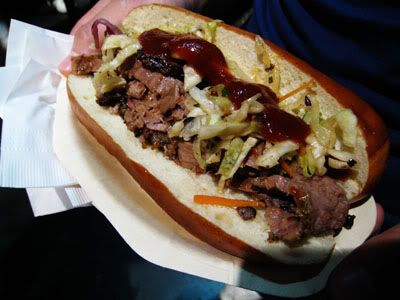 House smoked brisket, pretzel baguette & black bean coleslaw
(self serve station) (6 tickets)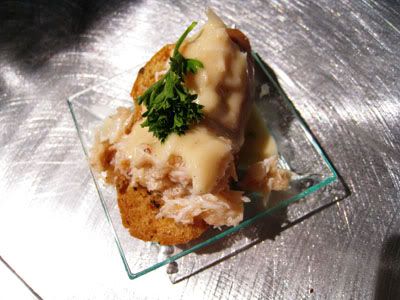 Inspired Welsh rarebit - blue crabmeat, Alexander Keith's
Premium White Ale; Aged cheddar (3 tickets)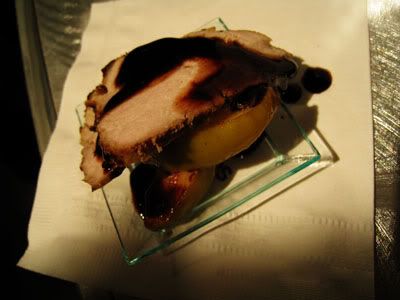 Local honey & peppercorn crusted porkloin with Boddington's Pale Ale (3 tickets)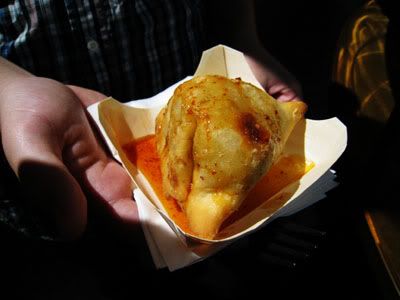 Potato & vegetable samosa with tamarind chutney (3 tickets)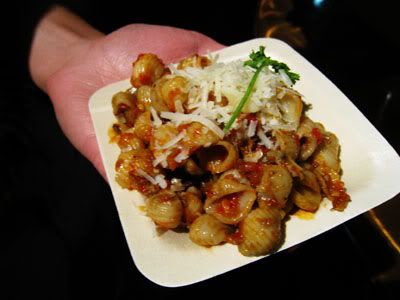 Chicken & baby artichoke pasta with roasted
pepper coulis (2 tickets)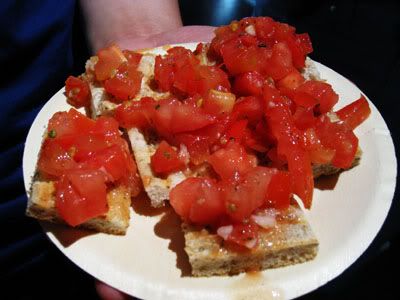 Bruschetta (4 tickets)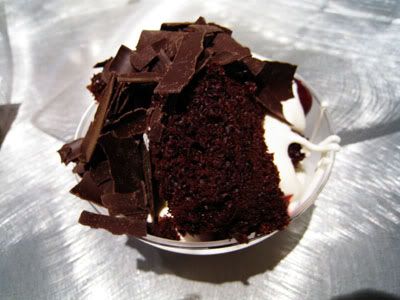 Chocolate cake, sour cherries, Kirsch scented cream
& chocolate (3 tickets)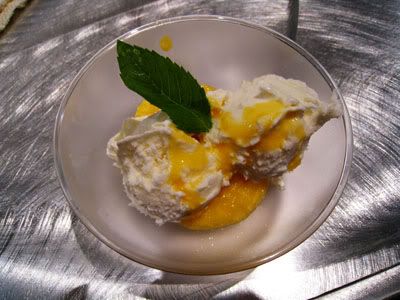 Orchid mango liquer coconut ice cream (3 tickets)
Even though tickets can be a little pricey, I think the food experience at Sip is worth it. The food is yummy, the atmosphere is inviting, and it's a great way to spend time with friends! Can't wait for next year!