Red Riding Hood
March 16, 2012
I don't know about you, but seeing all the spring trends popping up everywhere is making me a little upset that it's still cold where I live. I'm sick & tired of Jack Frost, so this is the last winter outfit I'll be posting for this season :) Spring, I'm coming for you!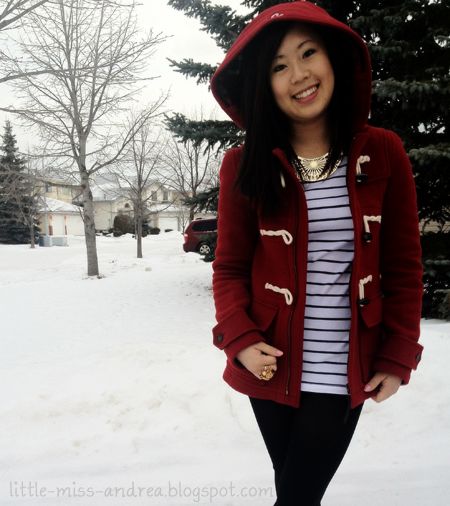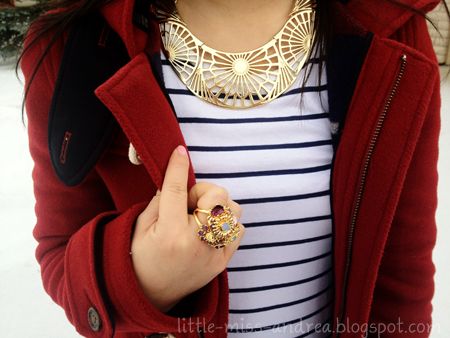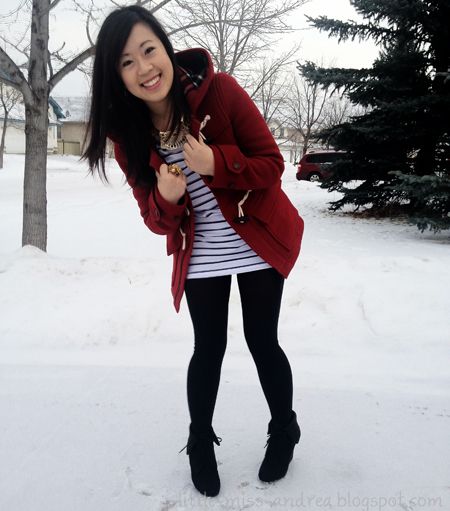 Jacket: TNA(Aritzia) | Top: H&M | Tights: F21 | Necklace: H&M
Ring: Tony Duquette x Coach | Booties: Costa Blanca
Vince bought me this particular jacket for my birthday last year, and I call it my red riding hood jacket for a good reason. I was pretty surprised he bought it cause I only ever mentioned it once to him - good memory on his part! What drew me to it was mostly the shade of red - vibrant but not too bright either. It's relatively warm but not enough for those -20 degree days.. its okay though, the big hood makes up for it :)
Have a great weekend, everyone!