Spring is Around the Corner
February 17, 2012
Edmonton's weather has been such a tease lately! It was pretty cold last week, but now that the sun is out a little longer each day, it feels like it's slowly warming up! The temperatures are usually above zero in the afternoon, and that's what I dress for.. the warmth that I long for! So unfortunately, when I head out of my house in the morning, I'm perpetually shaking from head to toe until my car warms up, or until I get into a warm building. Oh the things I do.

It's been a while since I've done a real outfit post - here's something I wore last week to keep myself warm! I'm really loving stripes lately..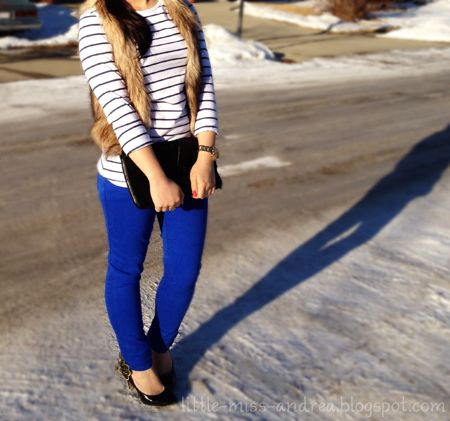 Shirt: H&M (current) | Vest: H&M | Bottoms: F21 | Heels: bought in Asia
Clutch & Watch: Coach | Ring: BCBG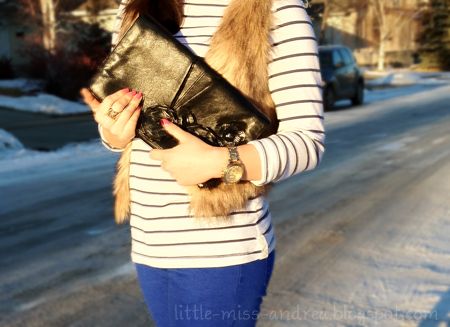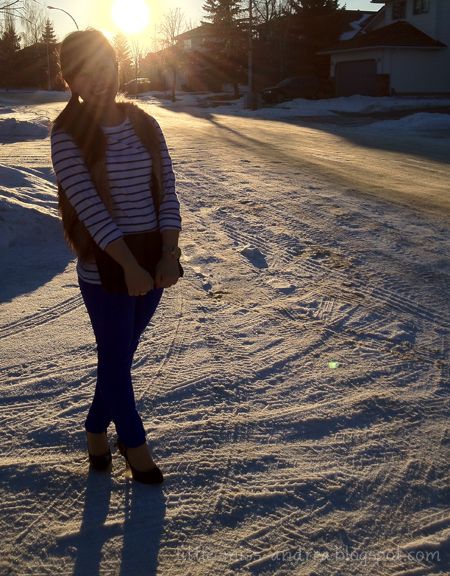 Next week is reading week for me! It's intended to be a week off for university students to read and catch up on lectures.. but.. that's not really what I will be doing. I'm going to relax! And maybe study
a bit
for my midterms the week after. Have a wonderful weekend, everyone!
PS - if you haven't done so yet, enter my
appreciation giveaway!