Bits & Pieces: New Jewelry
February 28, 2012
Finished writing another midterm today! I finally feel like I can sit back and relax.. for a day or two before I need to start studying for another one. Exams at school feel like they've been non-stop this semester. Can't wait til my 4 month break is here! Just gotta get through these last two months :)

I received an email from a reader asking for a better picture of the bouquet ring from the Tony Duquette x Coach accessories collection.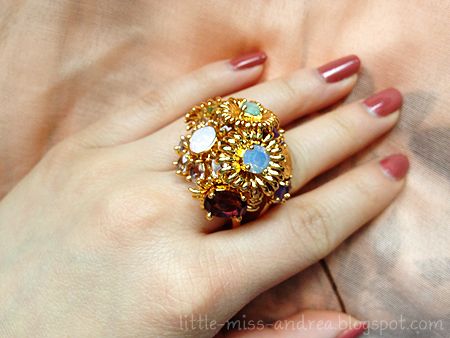 The bouquet ring itself is a statement piece, and the colours of crystals used for the petals and pollen of the flowers look so lovely together. While I know big statement pieces are often a worry for petites, my hands are quite small and I assure you that I love the ring and try to wear it at every opportunity I get! It definitely covers more of my hand than the YSL Arty ring, and is very similar in circumference to my boyfriend watch (pic below). The height itself rises higher than the arty as well, so its not like you can ignore the fact that it's sitting on your hand.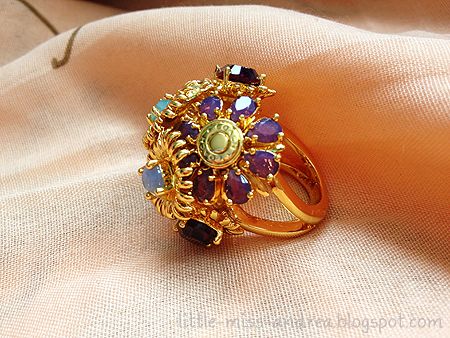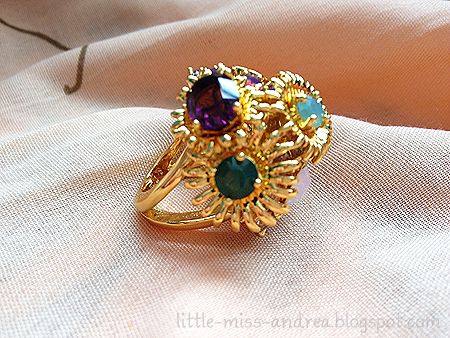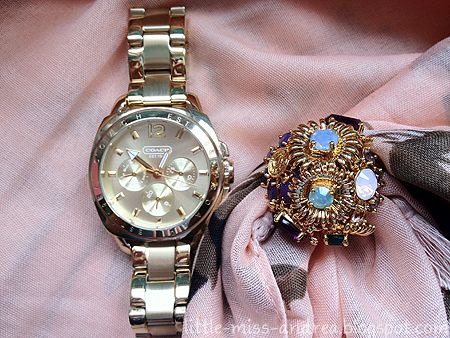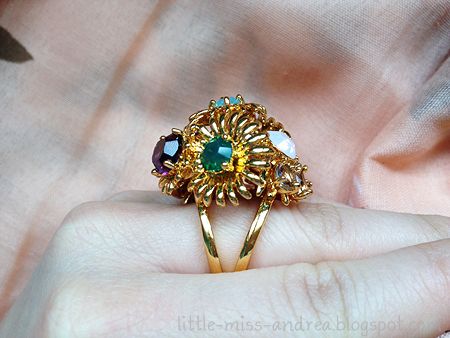 The ring is not too heavy, but may take a bit of time to get used to if you don't wear much jewelry on a daily basis to begin with. When wearing it, I would suggest to let it shine - don't wear anything over the top that would pull attention away from the ring. Be minimalistic if you choose to wear other jewelry, and I think most importantly, confidence is key. If you don't feel you can pull off a larger sized ring, why would anyone think it looks good on you either? Be confident in anything you wear! :)
In other news.. I wanted to share with you some of the jewelry I've picked up lately! I've been on a huge jewelry kick lately - especially if its gold, or if its from BCBG. Seriously, I don't think I should step into another store for a while, because I always buy something before leaving the store!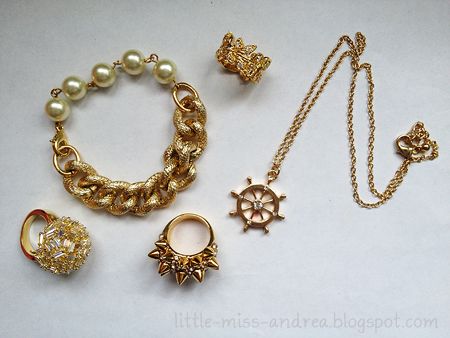 BCBG Beaded Ball Ring | bfrend COCO Bracelet | BCBG Pave Spike Ring
BCBG Pave Leaf Ring | F21 Anchor Necklace
The bfrend COCO Bracelet by Monika of
The Doctor's Closet
has such a beautiful design. The pearls add femininity to the gold base metal material. The bracelet is surprisingly lightweight, and the chains almost feel like light plastic - makes me wonder what the material actually is?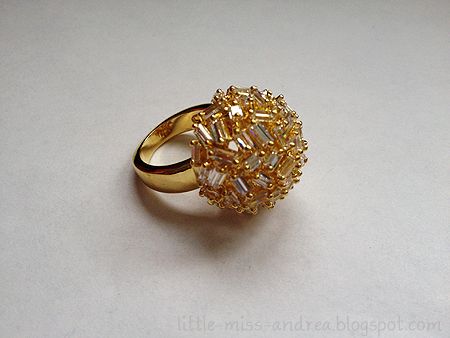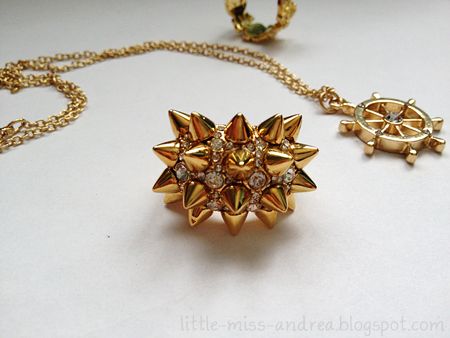 The BCBG pave spike ring is current & in stores -
you can purchase it online through their website
. The ring is lighter than I thought it would be, but still carries some weight to it. I haven't worn it out yet, but can't wait to!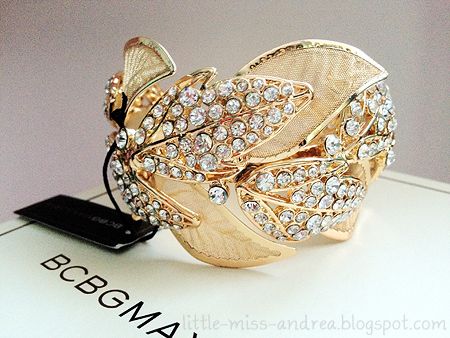 I started writing up this post this morning before I headed to school. And after writing my midterm, wouldn't you know it, I ended up inside BCBG on my way home! I saw this beautiful pave leaf cuff and had to pick it up. So happy that its mine :)
Anyone else obsessed with jewelry lately?
----
February 29th happens once every 4 years - and it happens to be the last day to enter my
appreciation giveaway!
I will be announcing the winner within the next two days :)