Manicure Monday: OPI Holland Collection w/ Pedal Faster Suzi!
February 20, 2012
Hi everyone! Hope you all had a wonderful weekend! It's family day today where I am, and I've taken the weekend off to head out of town to wander about in Calgary and eat lots of glorious food!

If you follow my updates on Twitter, you'll know I picked up a few shades from the new OPI Holland collection for Spring '12. I must say, there is a wide range of colours from the collection, but I usually lean more towards the brighter colours than the dark.



I picked up: Dutch Ya Just Love OPI?, Pedal Faster Suzi!, Red Lights Ahead... Where?,
Gouda Gouda Two Shoes and Did You 'Ear About Van Gogh?
In the theme of Valentine's Day, I painted my nails using Pedal Faster Suzi! with an accent colour on my ring fingers of
Excuse Moi!
from the Muppets Collection.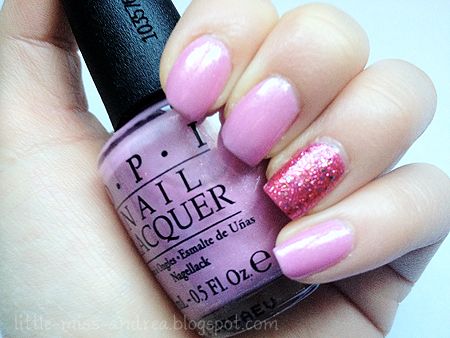 Pedal Faster Suzi! is a light pink shade, packed with silver shimmer. At different angles, I seem to see some colour, but that just might be something reflecting off of it. Either way, it's such a gorgeous pink shade for spring!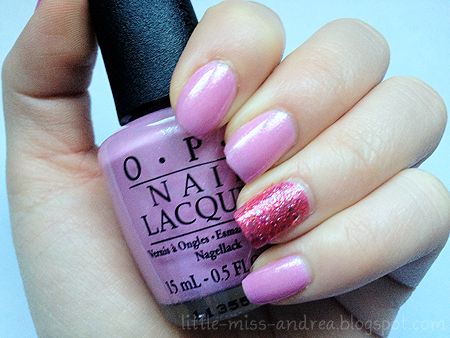 The formula on this one was great - easy application, and surprisingly it was a lot more opaque than I had imagined! Due to the light colour, I thought it would be a sheer polish requiring many layers to reach opacity. But nope! Two coats and the colour was perfect!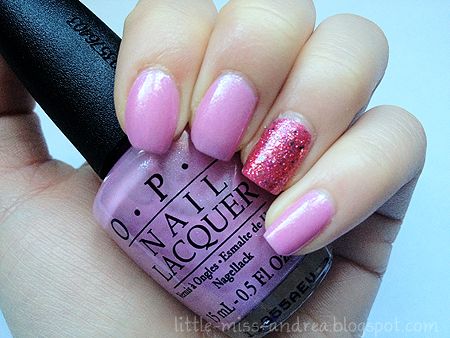 My only issue with this shade is that it didn't have the best wear time. I was able to see minor chips and tip wear within two days - I normally get a good 4-5 days before seeing anything, so this is quite unfortunate. Hopefully the others I picked out from this collection behave nicely for me!