Emperor's Palace
February 15, 2012
About a month back, my family and I headed out to Emperor's Palace for dinner. I've heard mixed reviews about the restaurant here and there, especially when it first opened. Some say it's good, some say it's bad, some say the dimsum is terrible.. etc. I personally hadn't gone before, so I headed to the restaurant with an open mind.

Emperor's Palace Chinese Cuisine - 10638 100 Street - Edmonton AB

Emperor's Palace is located next door to my favourite place for pho - Basil Leaf. They have plenty of underground parking (which might I add is a pretty dreary area, it reminds me of the setting in the first Saw movie..), and the restaurant occupies a very large space. Upon entering, I was pretty surprised by the decor. The front area houses a golden throne..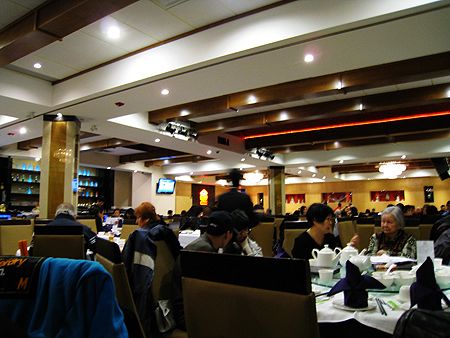 They also have glamourous chandeliers and quite the impressive floor to ceiling glass wine case. Everything from the decor to the bathroom to the utensils has a classy touch.. but that shouldn't distract from the food!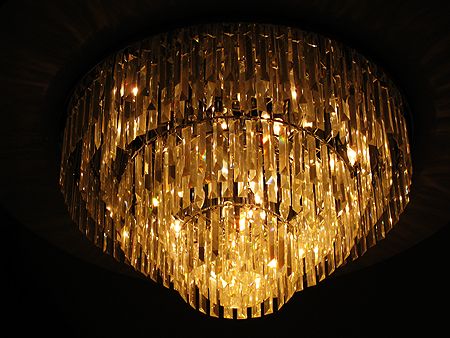 As per usual, we ordered a set dinner.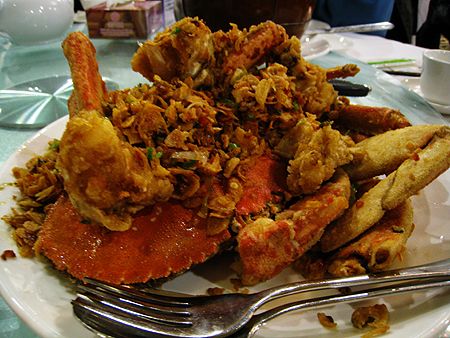 Garlic Crab

Creamy Lobster

Stir Fried Green Beans

Beef Cubes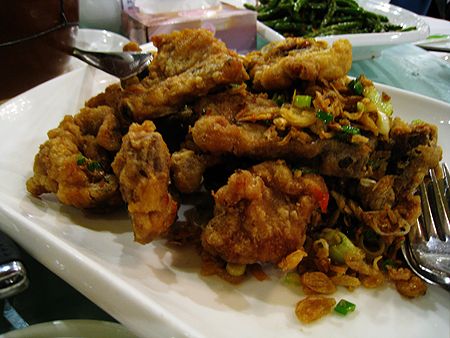 Garlic Pork Chops
The food itself was actually pretty good. The oil used for deep frying and cooking seemed to be fresh, and the dishes came out hot. Everything tasted right (although some saltier than others), so I don't have much to complain about. Nothing in the dishes quite stood out at me, so this is just another average Chinese restaurant. However, the service was up and down throughout the meal. At one point, we were out of water and tea, and it took forever to flag down a waiter.. next thing we know it, we were being bombarded by waiters, getting plates changed up and having them check in consistently.
The only thing that really stood out to me was the decor. Food and service are average, so don't expect to be blown away. Has anyone had a bad experience there?