Sonia Kashuk Pointed Eye Liner Brush
October 02, 2011
Eyeliners come in so many different forms and shapes. You've got pencil, liquid, gel, and a whole whack load of brushes you can try out to apply them all. Personally, my all time favourite eyeliner is MAC fluidline in backtrack - no smudges & longlasting!

I usually use a thin, angled eyeliner brush - similar to this one here from Sephora:


But when I saw this particular one by Sonia Kashuk at Target, the shape of it really drew me in, and the $5.99 was more than affordable, given that the brush was of good quality and functional.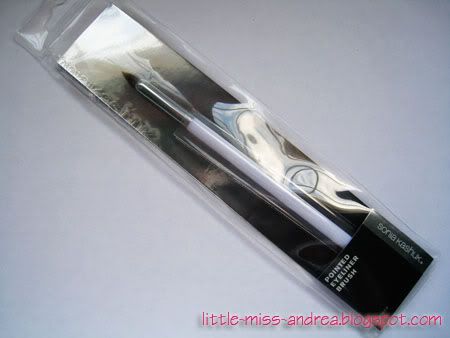 The brush itself is similar in length and diameter to an everyday HB pencil, so it is easily to hold and manipulate. The brush hairs are dense, but still soft, and great for applying eyeliner smoothly without any issue. The lines come out straight, and it's so easy to use. The tip is pointed nicely and maintains its shape, allowing for creating a winged out look, but..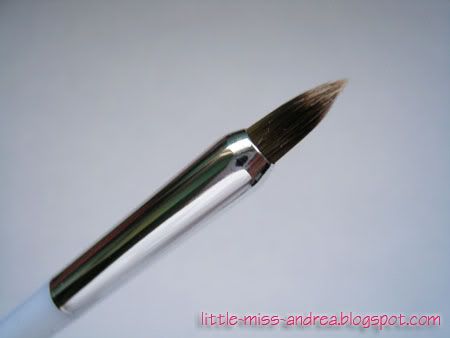 I feel like the brush picks up too much product :( While using this brush, I've noticed that it tends to pick up more gel liner than my thinner brush, and absorbs it! The excess gets sucked into the middle of the bristles, never to applied or seen again. Although the brush is at a great price and works very well, I feel that it ends up being more expensive because you go through product quicker.
It is a good quality brush for the price, and I would highly recommend it, but do factor in the expensive of the product you use - it might pan out better in the end if you pay a little more for a brush that won't waste much product :)
-----
I've got three midterms in the next 3 days - wish me luck! Have a good week everyone!