Sephora Friends & Family 2011
October 16, 2011
If you haven't heard yet, Sephora's annual Friends & Family sale is coming up soon..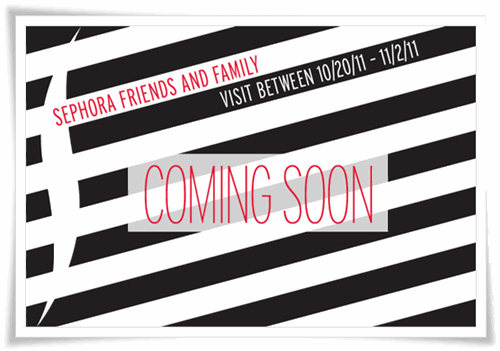 Word on the street, er, blogosphere, is that this year, the codes will be one time use only! Official details are yet to be announced, but at least we have advance notice to build up wish lists! What will you be getting this year? :)
I will try my best to work on getting all my opinions for product yet to be reviewed up before then!