Joey Mayfield
October 12, 2011
Back in September, the bf and I were invited to celebrate one of his friends' 22nd birthday. Makes me feel a little old. Just the other day, I thought I was 19. Umm.. right. I'm only turning 21 in a matter of weeks. It's unreal how fast life seems to go by once you hit post-secondary.

Joey Mayfield - 130 Mayfield Common NW - Edmonton AB

Anyway, I had been to this location once before, but I never knew they had a hidden gem of a dining area located in the back of the restaurant. It's like a twist on a patio! Took my breath away.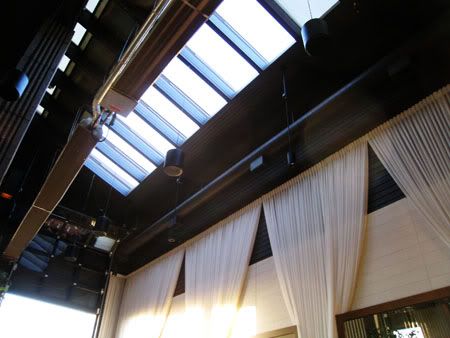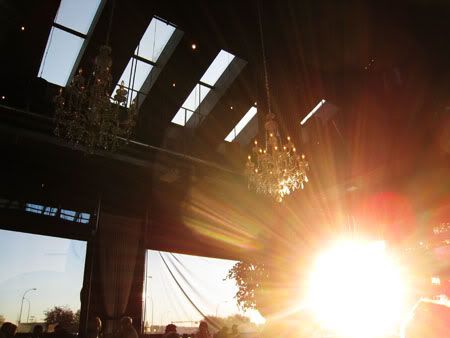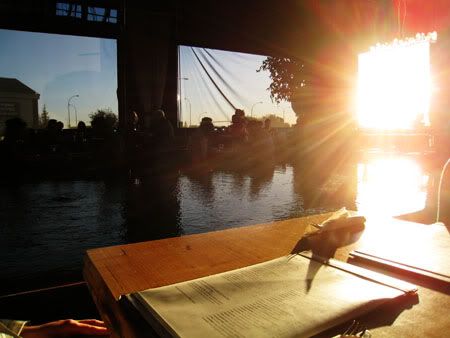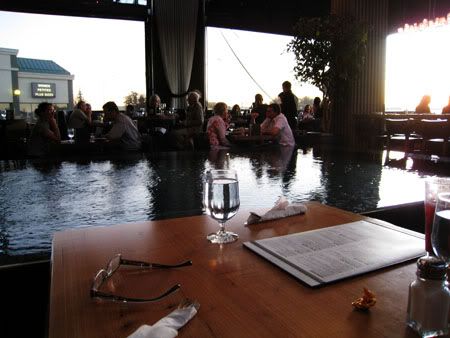 One of my favourite past times is with my girlfriends back when we were in High School. We thought Joey's was the coolest restaurant and frequented the place whenever we had the chance. There was one thing we
always
ordered, since we couldn't order real drinks! Haha, enter: Joey's Bursts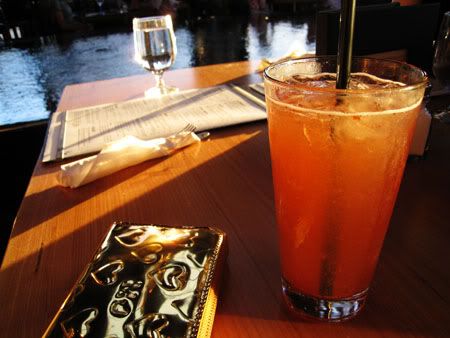 Bursts disappeared from the menu for a short period of time (yet were still orderable), and now they are back! Even though they're non alcoholic, I still love ordering them - it really brings back some fond memories for me.
I hadn't been to Joeys for over a year, and it was nice to see that they changed up their menu. Most of the classics remain the same, while some have some tweaks, and other dishes completely disappeared, making room for new ones.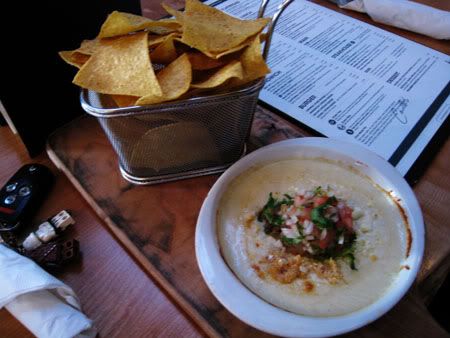 My favourite appetizer, crab & artichoke dip, was replaced by the Warm Crab & Goat Cheese Dip - the dip is much smoother than before, sans all the lumps contributed by the artichoke pieces. The chips have been baked slightly, giving them a crispier texture, and they taste fantastic with the dip. The dip is topped with Joeys own pico de gallo (fresh salsa), and has a very nice aged, cheese taste to it. The dip does tend to be a little stringy, so eat with caution if you're dressed nicely. Anyone a little adverse to cheese might want to stay away from this one.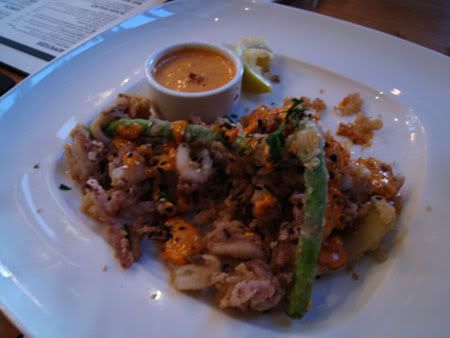 Earth & Surf Calamari
Does anyone know the difference between regular yam fries and truffle yam fries? I really couldn't tell - but the price difference between the two will beg to differ! Regular yam fries at Joeys are priced at $1.49 for a substitution to their skinny fries, but Vince misheard the waitress and ordered the truffle yam fries for $8.49!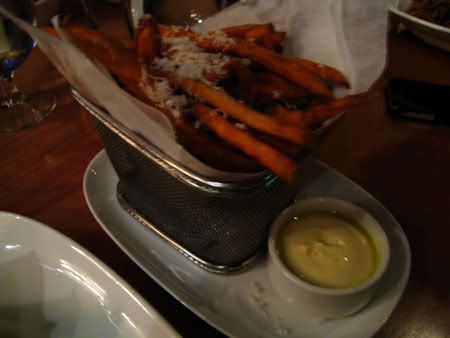 The difference is actually in the sauce. The so called "truffle fries" are actually served with a truffle lemon aioli. Nothing too special if you ask for my honest opinion, I prefer regular garlic aoili that many places serve with their yam fries :)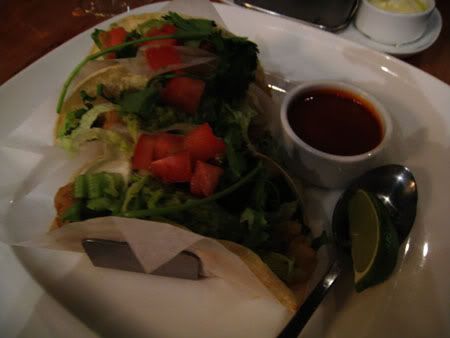 For mains, he had the baja fish tacs:
fish & shrimp, white corn tortillas, guacamole & very Mexican hot sauce
. The tacos are actually very yummy, but definitely on the messy side with the flimsy tortilla as a base. Also, I still don't understand why they wouldn't serve this with fries. Maybe due to clashing cuisine types? I would totally eat fries if the tacos came with them.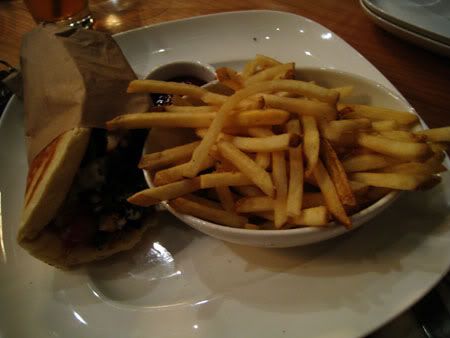 For me, I ordered something new off the menu - the chicken souvlaki:
Greek tzatziki & tomatoes, grilled pita
. Nothing out of the ordinary, and don't ask me why I ordered Greek food at this place. The chicken was a little on the dry side, and the tzatziki soaked into the pita over time, to the point that I had to ask for more. The first half was really delicious though! What I liked about it most was how it was wrapped nicely in paper so that I wouldn't get the mess everywhere. Cause I really need to work on that hole that is developing under my chin.
I have gotten so much food on my clothes lately :(
All in all, it was a great night and nice to be able to catch up! Joeys is always a nice place to go when you don't have a particular craving.. I find that there's always something on the menu that will call my name.