Fall Colours
October 15, 2011
Fall has definitely hit Edmonton by storm - last week it was still nice in the high 15's .. but this week, temperatures have dropped substantially and I can no longer leave my house without needing a jacket.

One of my favourite things about the fall is the beautiful colours that show up in the foliage - oranges, reds, purples. It's a sign that the vegetation is dying.. but all good things must come to an end.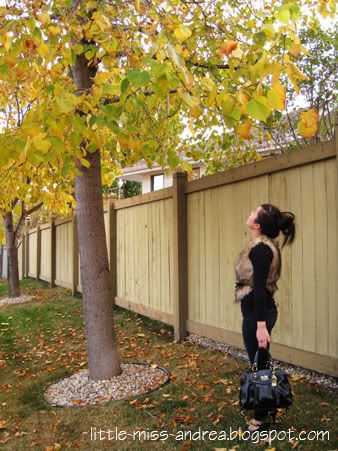 Top - Club Monaco | Vest - H&M | Jeans - J Brand | Shoes - Asia | Bag - Coach
I'm really liking this faux fur vest I picked up - adds glamour to a simple outfit, and not to mention it keeps you warm!