MAC Glitter & Ice Launch Party
October 20, 2011
A couple weeks ago, I received an invitation from my local MAC store to preview their upcoming holiday collection, Glitter & Ice.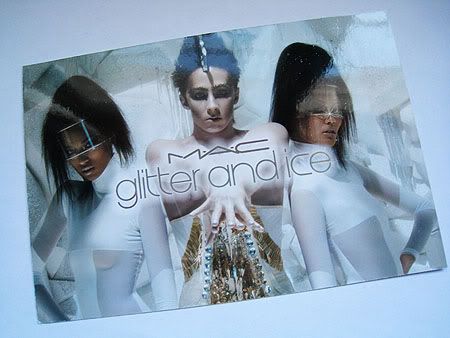 This particular holiday collection is inspired by Olympic skater Johnny Weir, hence lots of glitter, and of course the ice! What really attracted me to the collection though was the white packaging. I looove white. Especially electronics wise. Anyone else like me? White phone, white laptop, white headphones, etc.
The idea of canapes and frosty drinks lured me in as well, so with my best friend in tow we headed to the mall on Tuesday night.
Stepping into the store, we were provided with cards containing all products from the collection, and then we were immediately handed yummy drinks - milk with kahlua & vodka over ice with marshmallows! It actually tasted pretty good. Surprised they weren't checking for IDs though ;)
What?
Sometimes people think I'm 16!
The store itself isn't really that big, and it got crowded pretty fast. The store was bustling full of customers, with lovely ladies dressed like the models in the press pictures throughout, handing out appetizers. The appetizers were quite delicious, with the event catered by the Century Hospitality Group (Lux, Century Grill, Delux, Hundred, etc.) They had an assortment of about 5-6 appetizers! I wanted to stick around just to eat!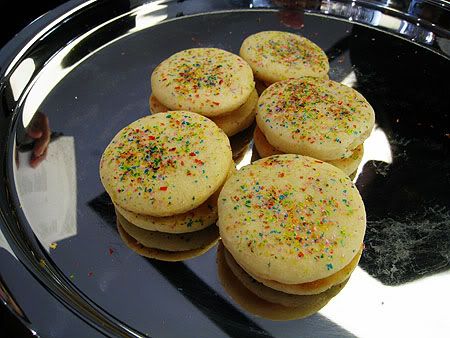 lemon shortbread cookie sandwich filled with pink buttercream

Beef tenderloin w/ fresh salsa, cheese & edible silver atop a baguette slice

White chocolate truffle w/ coconut & dark chocolate interior
But lets get down to business. Each year, MAC's holiday collection features a variety of single makeup items, but also brush sets, and lip & eye palettes. I'm working really hard to curb my makeup hoarding tendencies, and most of the makeup didn't really appeal to me much *phew*. The mineralize eyeshadows, however, were a little too pretty to pass up.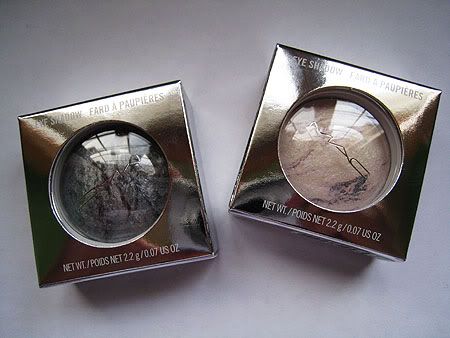 Mineralize Eyeshadows in Frozen Blue & Fresh Ice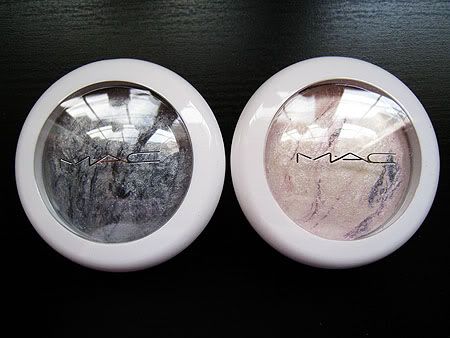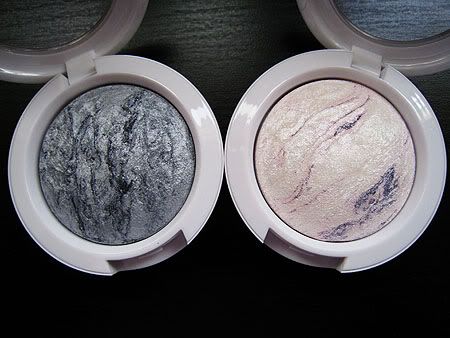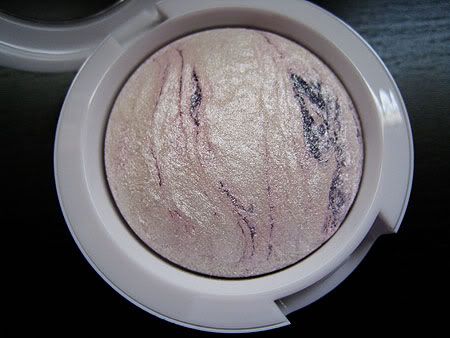 Fresh Ice
Fresh ice is a very pale icy pink shadow with a strong white frost finish. The formula is very soft and rather powdery, giving a sheer to opaque finish depending on
the amount of layering of the product onto the eyelids. When applied wet, the formula is much smoother and achieves opacity. I didn't experience too much fallout with this one, but as with most of my mineralize eyeshadow shades, I use them as a highlight for the browbone or the inner corner of the eyes.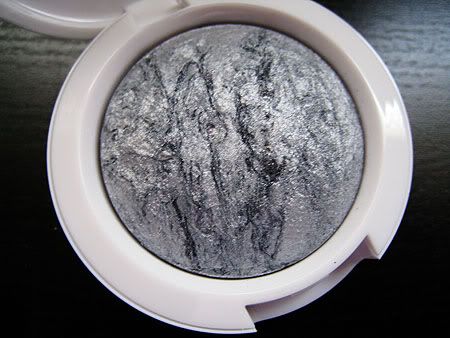 Mineralize Eyeshadow in Frozen Blue
Frozen Blue is a blueish grey shade with a frosty finish, and just like Fresh Ice, it can be applied sheer or opaque depending on the application and look you're trying to achieve. Applied wet, the formula is more smooth than powdery, and becomes relatively opaque. I envision myself applying this in the inner corner of eyes, or on the lower lash line for certain eye looks.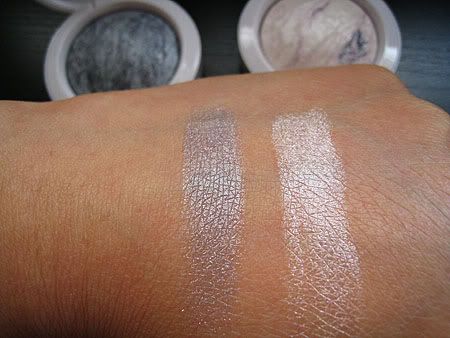 Sometimes I really need to question my makeup buys when I really don't wear that much. I think it's moreso the appeal and look of the product itself that draws me in. I tend not to like mineralize eyeshadows, or use coloured eyeshadows to be honest, but I think these two shades will be versatile enough to work with any range of colours. They're both nice neutrals to pair with anything, but I really wish they weren't so powdery. I definitely recommend application with water or mixing medium to bring out the colour in these shadows, and just to make them easier to use.
Each of these shadows retails for $25, and the Glitter & Ice collection is slated to hit stores on October 27th! :)