Wild Side
September 17, 2011
Never in my life did I ever think I would like animal prints. When I was younger (maybe 10?), seeing older women dress in leopard, cheetah, or zebra prints seemed so tacky and wild to me. Fast forward ten years? Things aren't so much the same anymore...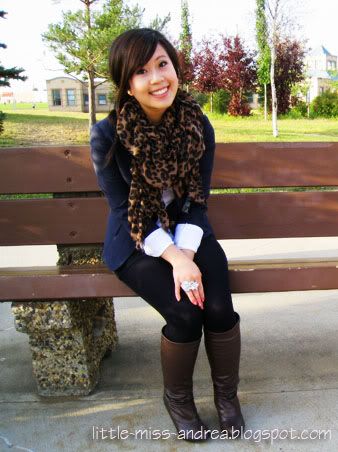 Blazer: Talula | Scarf: F21 | Tights: F21 | Boots: Asia | Rings: F21, Coach, Ebay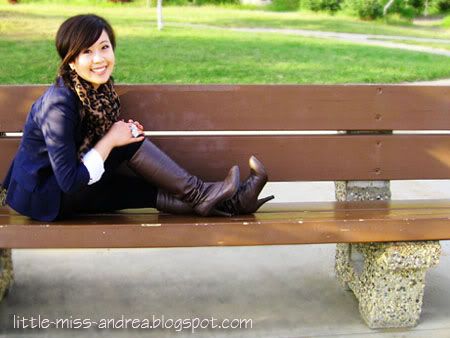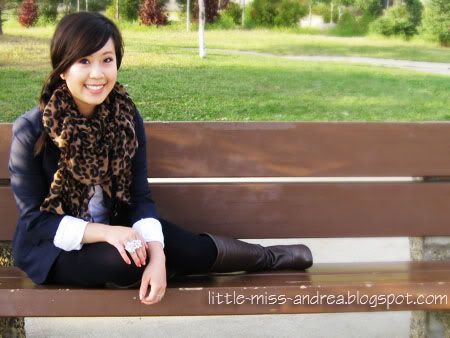 ... I have become obsessed with animal print. I must have more, more, and more.