Nice Stems!
September 18, 2011
Ever thought of your fingers as "stems"? I never have, but when I came across the OPI Nice Stems! collection, it kinda made sense to me. With my fingers as stems, and my nails as the beautifully coloured flower petals, I could deal with that. As long as my skin doesn't have to be stained green, of course..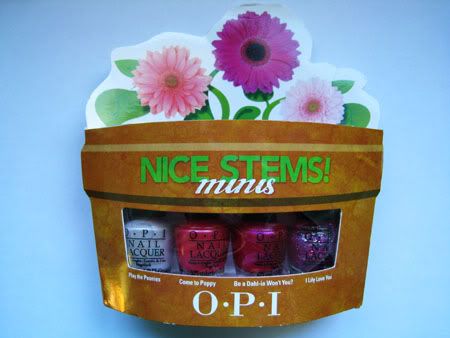 The mini collection consists of four different shades: Play the Peonies, Come to Poppy, Be a Dahl-ia Won't You?, and I Lily Love You. All cute puns with a play on words, as usually expected from OPI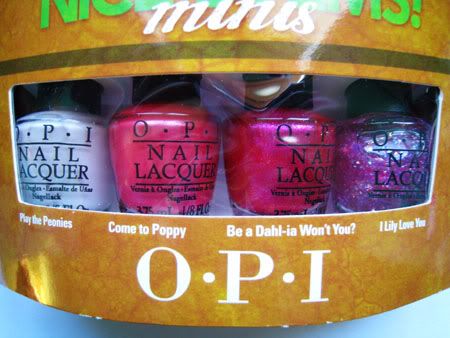 This week, I decided to play with Come to Poppy - a magenta coral pink shimmer polish. The formula on this polish is a DREAM. It flows nicely on the nail, dries quick, and is a true one coater. In the pictures I did two just to make sure everything was evened out for you to see :)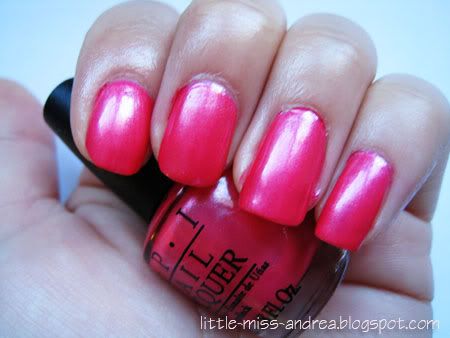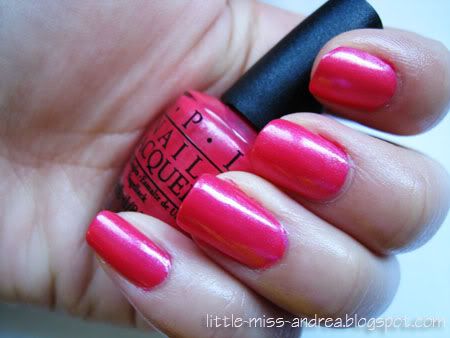 Later on in the week I was pretty tired of hitting the books (something I really shouldn't be considering the semester started last week..!), so I played around with a gold gradient on top of Come to Poppy. The gold is Gold Get 'Em by Revlon.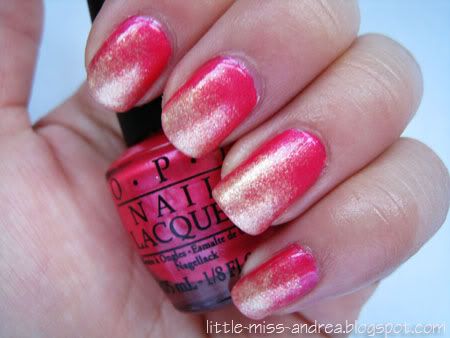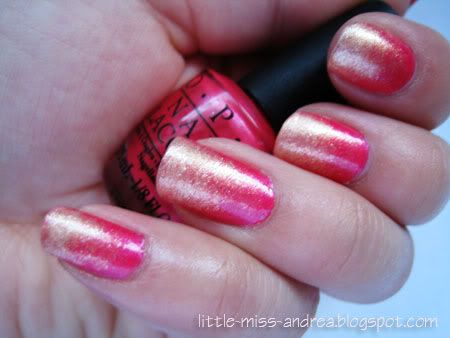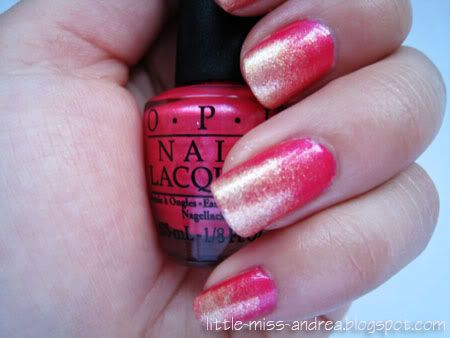 I actually really like the look of this gradient - it was simple & didn't take a long time to do. I honestly think that if you want to cheat with your mani after you get a chip in the tip, do this gradient over top & all will be fine. If anyone wants a tutorial for this nail look, leave a comment below :)