Fall is just around the corner
September 05, 2011
I hate to admit it, but fall is most definitely almost here. The sky is gloomy, and its cold. Makes me want want to pull out my winter mittens in fear.

To tell you the truth, it wouldn't be so bad if the weather in Alberta didn't change so drastically. Last week I felt like a heat wave was going on, high 20's everyday, heck, the wind was even warm. This weekend? It's 10 degrees outside and I have to cover every inch of my body.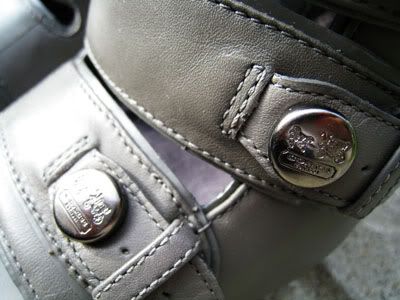 I'm slowly preparing myself though, starting off by buying a pair of cute shoes for this fall. I know they're not technically considered booties, but why do I keep calling them that? I can't picture myself wearing them in the summer.. they look like they belong on feet in Autumn. I think they're a great transitional piece from sandals in the summer to boots in the fall & winter.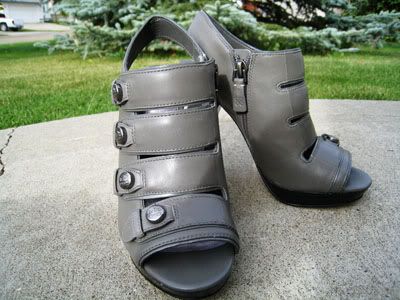 I picked up this pair from Coach (addict, I tell you), and they're quite easy to slip into, contrary to what you may think. The straps are for show, and the shoes feature a zipper hidden away on the inside out of sight.
With a 4.5" heel height, they're very comfortable as there is a 1" platform at the front. The leather is oh so soft, but likely prone to scratches. We'll see how things go. The soles are also completely leather, so getting the shoes soled after a wear or two will be better for both grip to the ground and increasing the lifetime of the shoe.
I'm so excited to wear these shoes out soon! I think they'll look fantastic with skinny jeans or tights, and the colour is a nice neutral to go with everything. These are called the Sandra heel, and are currently available in black through the Coach website for $218.