Essential Leather.... Jacket
September 23, 2011
One of the articles of clothing I consider to be essential in a wardrobe is a nice leather jacket. Leather jackets are perfect for the spring and fall, and any gloomy days that fall inbetween.

Leather jackets come in different materials and cuts, and I've actually gone through quite a few myself before finding the perfect one. Whether faux leather, or genuine leather, all the pieces fall at different price points, so you really have to look around and compare what different stores have to offer.



Mackage Lauren in brown
I generally like my jacket to be a bit snug, as over time, the leather will stretch out and the jacket can go up half a size or so. The one I've fallen in love with is the Lauren by Mackage.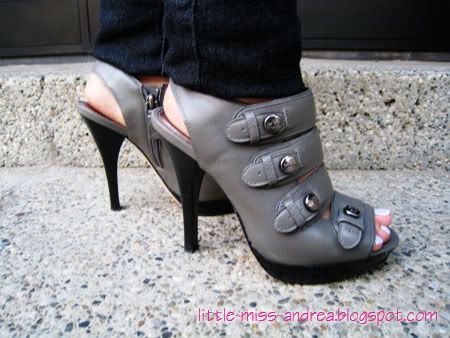 Coach booties in action! :)
And let me tell you, the leather on this jacket is suuuuuper soft. I'm always worried about scratching it! The jacket fits very snugly, so that I'm able to wear it with the zipper open and not have it look like it's big on me. But what I love about it most is the little details.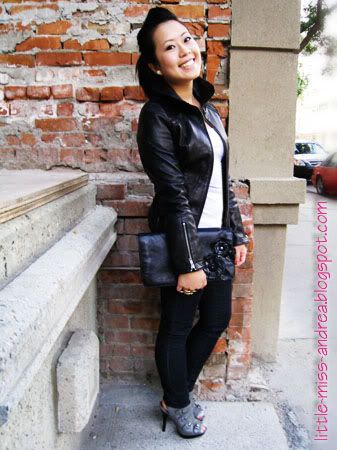 Jacket: Mackage | Tank: F21 | Jeans: J Brand | Shoes: Coach | Clutch: Coach
The zipper along the sleeve allows me to style it, and the sleeve is actually able to be rolled down for the days where it's colder and I want to cover my hands. The paneling detail in the back elongates the body, and the high collar can help me stay warm on those windy days.
Bring it on, Fall!