Physician's Formula Happy Booster Blush
May 26, 2011
I've been holding this review back for a bit, because I was too afraid to use this product! The hearts are adorable, and the colours are so pretty, I didn't want to destroy the design.


I finally took the leap, and I'm pretty impressed with this drugstore blush! The company markets it as a mood boosting blush, with the scent of lavender to mimic the effects of endorphins. When I put it on, I don't feel any different, and can't really smell a strong lavender scent, but the design does make my day a little better! It's just too cute.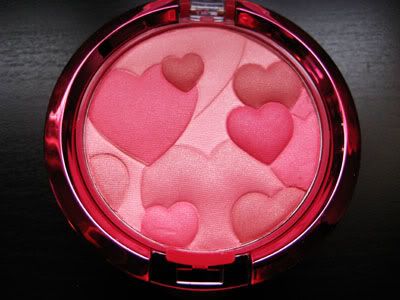 It's nice that the design is actually set pretty deeply into the blush, so one swipe will not remove it. It is relatively pigmented, but depending on where you place your brush, you may end up with slightly different colors on each cheek. I recommend swirling your blush brush around & tapping off excess before applying, in order to ensure even color payoff. I chose the product in Rose (Nude is the alternative), which comes off as a rosy, fuchsia pink with a slight shimmer to it. The color is buildable, and blends very well. Definitely exceeded my expectations.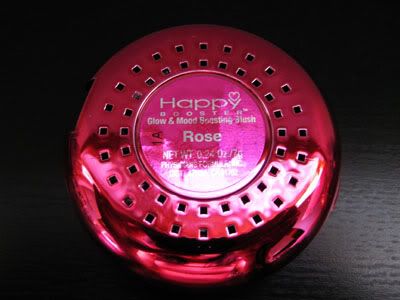 Beneath the blush layer is a dual coloured brush and mirror to be used with the product. I do not recommend using this though, because the bristles are rather stiff and itchy against the skin. That's the only downfall I really found with the product.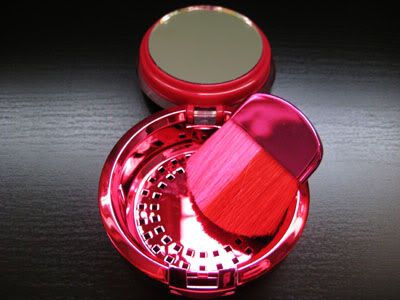 Right now in Canada, there are specially marked packages with a $6 mail in rebate. The purchases can be made up until December of this year, so go out & hunt for those packages so you can save some money & get a cute blush!