BOGO FroYo :)
May 14, 2011
To celebrate the opening of Twisted Yogurt's newest location in Terwillegar, they offered a buy one get one free promotion all day today only. Obviously I was going to take advantage of this.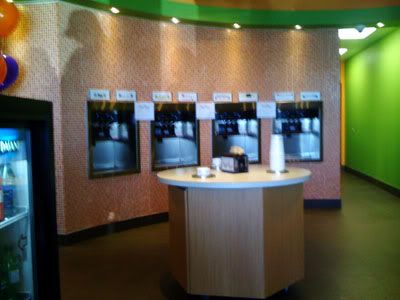 The interior layout of this place features the same light green colours as their location on Calgary Trail, but with a few subtle differences. Just as all fast food locations part of a restaurant chain are different, as are the locations of this locally owned frozen yogurt chain.
I was a little disappointed that they were unable to accept my gift card, but that didn't change the fact that the yogurt was yummy as always!