Lunch & Showhomes!
May 27, 2011
Andrew just got back into town last night. After hours missing flights and hectic connections, I decided I had to bring him out for pho at Basil Leaf!

Basil Leaf usually has parking spots in the back that are free of charge - we chose to check them out since we didn't want to pay expensive meter rates downtown. However, we saw that there was free underground parking for Emperor's Palace, the restaurant right next door. We headed down there, to be greeted by a scene that looked like it was taken out of a horror movie.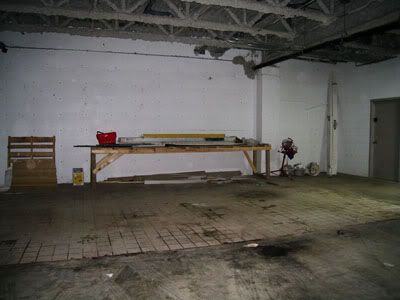 We ventured up the stairs from the parkade and entered Emperor's Palace. Darn, no exit. We tried another door, and on the wall were written some Chinese words, roughly translating to "this way cannot go to the restaurant. It leads only to the emergency exit". We thought we would be able to leave and get to Basil Leaf! But the emergency exit door was secured with a lock, haha. Not so great of an emergency exit if you ask me. After our exploring we figured we had to get out of the underground parkade and park somewhere else.
I love that everytime I go to Basil Leaf, it's the same lady serving all the tables. Even though I don't go often (maybe once every 2-3 months), she always remembers me and my order. Today's was no different: pho with beef balls, with no cilantro. Delish.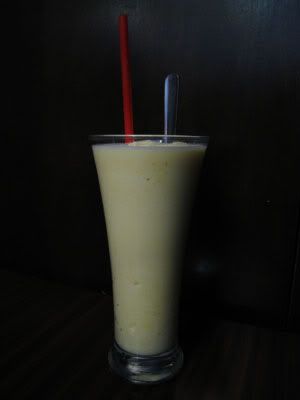 My favourite jackfruit shake! Mmm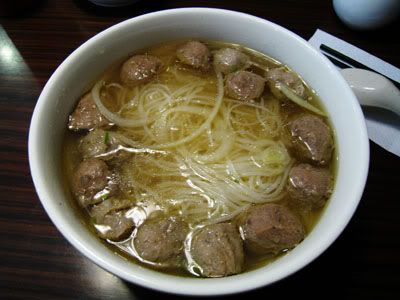 After lunch, we headed over to Dream Tea House for mid afternoon dessert(?). I guess you could call it that. We each got shaved ice since it was so hot out. My favourite is always double the amount of condensed milk, with mango jelly & tapioca. Winning combination in my books! Oh, and the waitress gave us a side of extra condensed milk - maybe because the other time I was there, we complained about having too little. Heehee.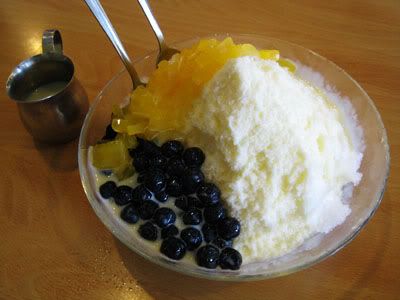 Since the Full House Lottery draw is coming to a close, I wanted to take a look at the top 3 prizes - the showhomes! Each year, I try to go see what they look like, not just to see the extravagant and over the top impractical decor and furniture installations, but to get an idea of what I could do around my house to spruce things up a bit. I must admit though, it seems like this year tops them all - the grand prize home had a bar/pub style setting in the basement, equipped with five TV screens too!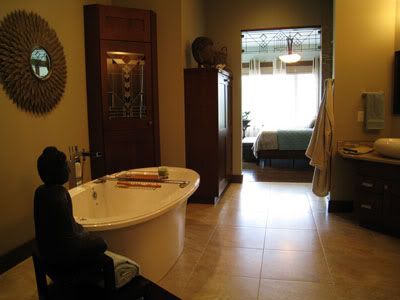 this bathroom reminds me of a spa! It's equipped with an electronic towel warmer too!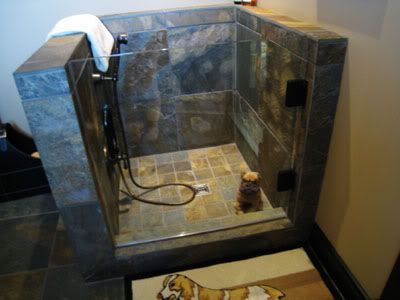 shower for dogs!
Touring the three houses took us a little over half an hour. It's definitely worth the time spent - the houses are really unique and they give me so much inspiration for decorating my own house! All the money raised from the sale of tickets goes towards the Royal Alexandra and University Hospital Foundations towards funding for improved patient care. Make sure to go take a look before it's too late!