I'm not really a watch person, but I'm really anal about being on time. As a child, my mother would buy me watches to wear, but to her despair, I would always lose them. At the gym during gymnastics, at the swimming pool, at the dance studio.. I never knew where the heck I left the watches and I would always get in trouble. Since those times, I never ever thought I would buy a watch again.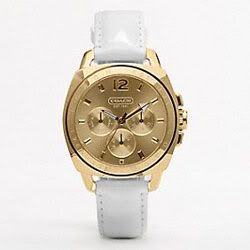 Since the trend of oversized watches and boyfriend watches came to be in the past couple months, I really wanted to get a watch. Just one problem: my wrists are SO small. Nothing fits. The faceplate of the oversized watches are bigger than the size of my wrist. It's a sad, sad life for me in the watch world. Even if the watch isn't an oversized watch (like a bangle watch), it moves all the way up my forearm to my elbow :(
But! In the end, I think I've found the perfect match. Introducing the Coach Phoebe patent strap watch: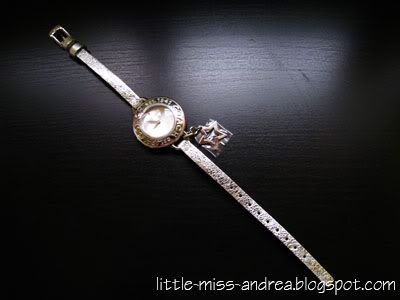 For accessories, I tend towards silver and other bright metals, and this is no different. I find it looks better on my skin than the gold, so maybe it was a good thing that the Michael Kors and other Coach oversized watches I looked into that didn't fit me. The faceplate is stainless steel, while the strap is silver patent leather. Plain & simple, I love it. And how cute is the dangling star?
Did you know that all Coach watches are manufactured by Movado? They're backed by a pretty good name, and almost all their watches are water resistant up to 99 feet. There's your fun fact for the day!