Daiso Black Charcoal Cleansing Cream
May 17, 2011
I'm pretty picky when it comes to skincare. Any product sold for small amounts of money (aka dollar store items) are never to touch my face. It makes me think that the product is going to ruin my skin! Well, that's at least what my mother always warned me about. It was either that it would cause cancer, or break me out like crazy. Cause you would think, if it works well, it should be sold for more money, right?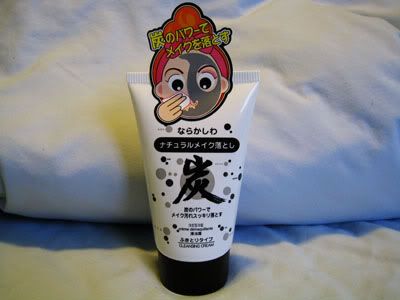 I've actually had this product for a couple months already, as I received it as part of my Christmas gift from Lucy. She knows that I love face masks, and she thought this was a mask, as did I. For a while, I didn't even look at it, because I can't read anything on the bottle. However, a couple weeks ago, I took a look at the package and realized it wasn't a mask, but was rather intended to be a makeup remover. Interesting. I was intrigued, and had to look further into the product.
This product is available from Daiso, which is that Japanese $2 store inside Aberdeen Mall in Richmond, BC. Daiso comes to Canada from Japan, and actually has quite a few locations throughout Asia. However, BC is the only province in Canada that has a Daiso thus far, with rumours of one to open in Toronto in the future. $2 for a makeup remover seems sketchy, but the product is made in Korea, and put me a little more at ease before trying this out, because a lot of my beauty products are manufactured in Korea.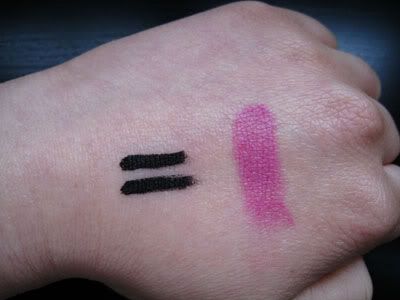 To test the efficiency of the product, I swatched 2 products onto my hand: MAC fluidline in blacktrack, and MAC overdyed blush, without primer underneath.
As you can see, it comes out of the tube light grey, with a creamy consistency to it. I assume that the colour comes from charcoal, which is actually known to cleanse by lifting dust and pollution from the skin surface. There's also tiny black specks in the formula, and I'm assuming that those are charcoal bits.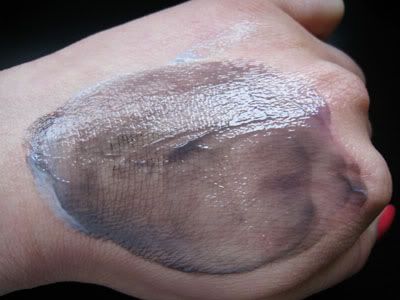 Using the product, I rubbed it on the makeup, and was amazed with the results! In less than 20 seconds, all the colour was dissolved and it looked like a muddy mess on my hand. I took a tissue, quickly wiped off the residue, and voila, my hand was clean. I could see a very faint mark of where the eyeliner was sitting before, but only if I looked very closely. Pretty amazing for a $2 product if you ask me. The remover left my skin feeling moisturized, but I would probably follow up with a cleanser, because you never know what could be in the product itself that could clog your pores.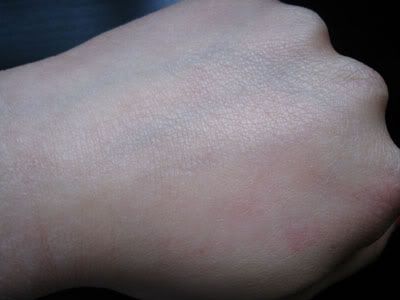 Now, assuming that the product was intended to be a cleanser (hence, cleansing cream), I did another trial with washing the product off my hand instead of wiping it off with a tissue. There was a big difference for sure - the product felt VERY oily both under the water and on my skin afterwards. Definitely need a cleanser to follow up afterwards if this is how you use it. I don't know how this product was intended to be used since I can't read Japanese. Maybe someone can help me with this?
The product itself has a light perfumy scent, which reminds me of flowers. I do not mind it, however, because I find that it smells nice. I do like the consistency of the makeup remover, and I ended up trying it on my own face - trust me, it was scary. I specifically tried it on my eye area, to see if it would irritate the area or sting my eyes. It removed makeup quickly and efficiently, including my waterproof mascara, and my eyes did not feel any burning sensations. My vision was a little cloudy though, cause I got some in my eye (I hope I don't go blind!)
All in all, this is a nice product, and for $2 it greatly exceeded my expectations. I'm just a little wary about the vast number of ingredients they have in this product though. I've read that there is another product in this line that is actually a mask, so I may look out for that the next time I head to Vancouver.