Boualouang with the Gang
April 01, 2011
After having a bunch of my coworkers quit where I'm working right now, we felt we needed to get together for dinner before the craziness of exams hit us. We went out to Boualouang (read about my first visit here) for some delicious Thai.

We weren't able to all get together for dinner though, because Edmonton's potholes ruined Jobin's tire, causing her & Claire to head home instead :( Seriously, theres MASSIVE potholes out there due to our crazy freeze/thaw cycle.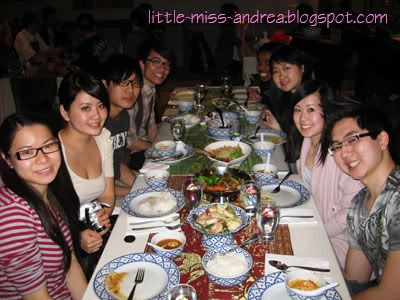 The gang minus J&C
The food was fantastic, however, but my favourite of the night had to be the dessert! Fresh mango on sticky rice, served with vanilla ice cream. The combination of the warm rice and cold ice cream is just perfect when adding in the soft, sweet mango.. too good to pass up!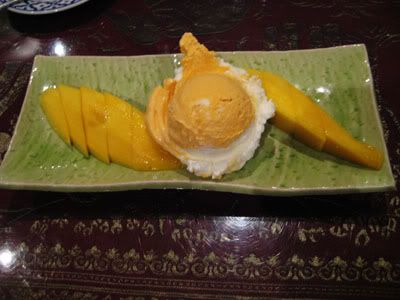 I highly recommend having this the next time you go!
Boualouang Laos & Thai Cuisine
10669 97 Street NW
Edmonton AB