Nails of the Week
April 25, 2011
It's back to work this week, meaning plain jane nails. But I'm okay with that. I'm really into the nudes and soft shades now that it's Spring :)

I've got OPI Sweet Memories on my nails this week, from their Soft Shades collection. I remember my aunt gifting this to me maybe 6 years back? It's crazy how time flies by so quickly!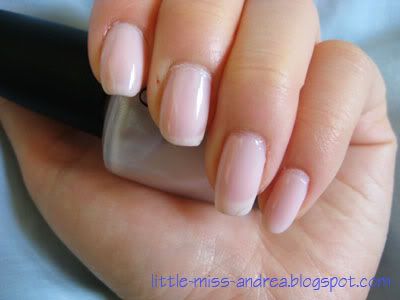 It's just about summer time for me. My last final (microbiology!) is on Wednesday. I can't wait til that exam is done!
Have a great week everyone!