2014: Looking Back & Thinking Ahead
January 01, 2015
As 2014 has come to a close, I wanted to take a look back on this past year to reflect and see how far I've come, not only in my life as a blogger but as a person as a whole.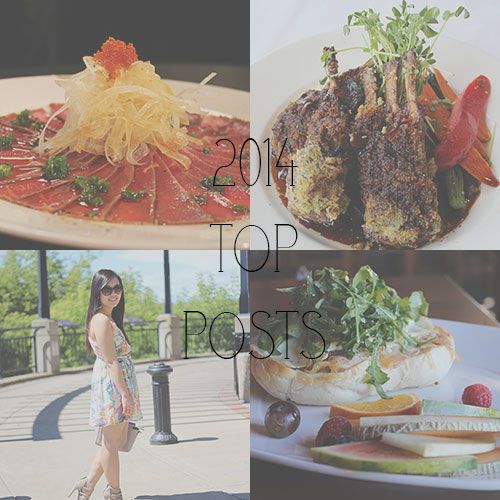 2014 was a really fun year in blogging for me. I wrote 43 restaurant reviews, met some pretty incredible people, had fun promoting local food events, and was
nominated a second time
for a Yeggie award. Without my readers these opportunities would not exist for me, and I only have you to thank! According to my blog statistics, my top 5 posts of 2014 were as follows:
This tells me two things: you guys love food, and love that I take on the calories for you! Jokes aside, it has been a year where the food scene has seen significant growth in support of local producers, and sustainability has become an important factor that influences where people choose to eat. I can't wait to see how things progress in the upcoming year.
On a more personal note, you may have noticed that I have been posting less frequently - largely due to the fact that this past year has been incredibly busy for me. This summer I completed my final practicum, attained my second university degree, wrote and passed my licensing exam, and scored my dream job in the healthcare field. Adjusting to a new job (not to mention new lifestyle!) while juggling family, relationships, and blogging has been challenging to say the least.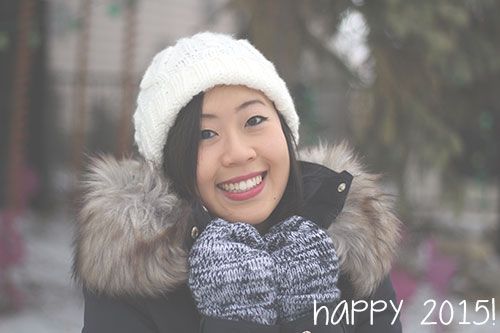 I've learned to become more responsible and (try to) manage my time better, and I hope to work towards posting as frequently as I used to. I will be doing my best to remain on a consistent posting schedule, and you can hold me to it! Thanks for sticking it out with me on this journey and for your continued support and readership. I couldn't be where I am today without you!
Here's to continued personal growth and gaining more calories from delicious eats in the year ahead.
Hope your 2015 is full of joy, good health and happiness.
May it be your best year yet!