#YEGNoodleSoups: Pho Tau Bay
January 03, 2015
In all the years that I've had this blog I've never once featured my go-to spot for pho here in Edmonton. Shocking, right? There's no better time than now with the #YEGNoodleSoups series! And since Edmonton is in the middle of a deep freeze, a hot bowl of pho is the perfect remedy for cold hands and feet!

Tau Bay Restaurant - 10660 98 Street NW - Edmonton AB


When I've got a hankering for a bowl of Vietnamese noodle soup Tau Bay is the spot that I head to first. My first visit was back in my junior high days when a girlfriend of mine introduced me to it, and memories of that meal still come back to me each time I visit. When you walk into the restaurant the first thing that hits you is the smell of the fragrant broth used in each bowl of their noodle soup. Tau Bay Restaurant serves only variations of pho noodle soup (and drinks) and nothing else - they've focused on their one specialty and execute it well every time.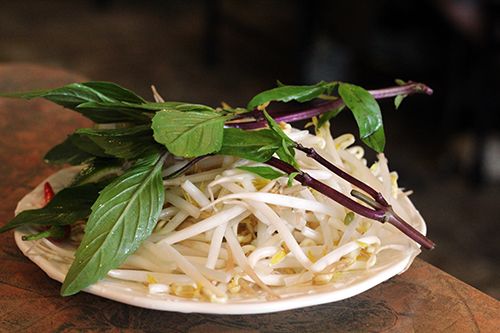 Tau Bay Restaurant has a huge following in this city, and I remember the days when www.istaubayopen.com was a real website started by a local Tau Bay enthusiast. The site was made because Tau Bay is known to close randomly from time to time for family vacations back to Vietnam or just breaks for the whole restaurant staff. They don't run during the typical restaurant hours either, so you may anticipate a bowl of their noodle soup and become disappointed when you show up to a closed restaurant.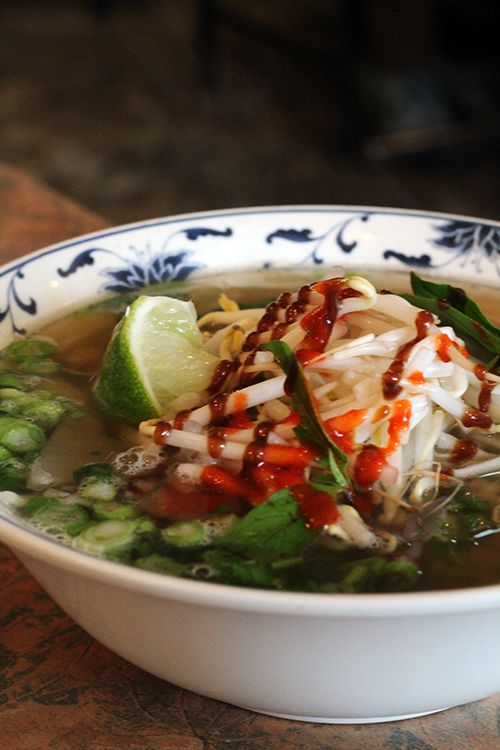 The pho here comes in twenty different variations, all different depending on combinations of meat in the bowl. Each bowl comes in a medium ($7.50) or large ($8.50) size garnished with cilantro, green onion and onion slices, served with a plate of bean sprouts, lime wedges, Thai basil and Thai red chilies. It's the standard fixins you get with your pho, and the pricing is on par with other Vietnamese restaurants in Chinatown.
What I find sets Tau Bay apart from the rest is the broth. The broth is fragrant, has a meaty depth to it and has just the right amount of fat that makes it smooth but not overly oily. There is a delicate sweetness to the broth that I really enjoy and the combination of herbs they use just suits my palate. The rice noodles are cooked to a nice al dente consistency and every bite is great down to the very last drop of soup. The staff are friendly, and like many other restaurants, you don't get much service. But for a restaurant where I just want to stop by to warm up quick with a bowl of noodle soup, Tau Bay Restaurant fits the bill.
King Noodle House
is another Vietnamese restaurant in Chinatown loved by Edmontonians, and their pho is a close second for me. Where is your go-to pho place? Let me know and I would love to try it out!
Edmonton is a cold, snowy city for the majority of the year. During the winter months I'm always looking for ways to warm up from the cold, and nothing is more comforting to me than a bowl of steaming noodle soup. I'm going to be highlighting some of my favourite noodle soups in the city, and I'd love for you to share yours with me so I can try them too. Follow along with #YEGNoodleSoups and let the fun begin!