Host Edmonton 2014: May 22-24
March 11, 2014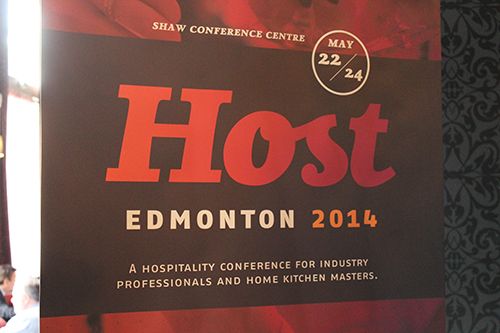 Ever been to a food, drink & hospitality conference? Well, now is your chance!
Host Edmonton is a combined conference and festival that puts you in the mix with top hospitality professionals, exposing you to trends, techniques and ingredients that are guaranteed to elevate your next hosting experience. The conference is open to all people with a passion for food and delivering great hospitality. Whether you host guests at home or in a restaurant the truth is we all want to be the best and Host Edmonton puts you in the lead.
This afternoon I had the opportunity to stop by Hundred Bar + Kitchen to learn more about the conference and spend the lunch hour listening to Kevin Brauch, one of their keynote speakers. You may know Kevin as the Thirsty Traveller, or perhaps the drinking robot? Most people may recognize him as a floor reporter for Iron Chef America, but he's a jack of all trades. I know him as a man with one of the best jobs in the world!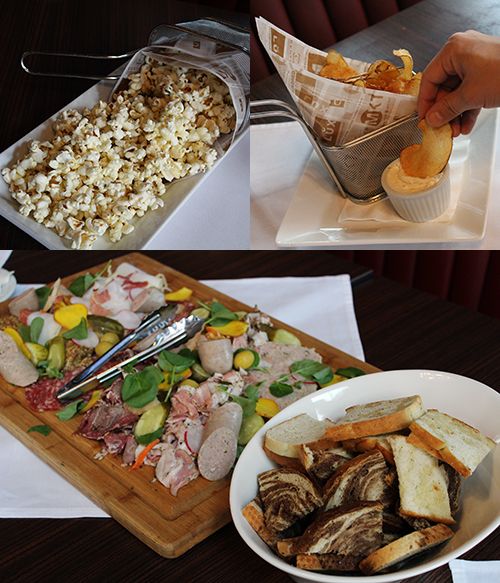 Other major cities in Canada host food and beverage conferences and Edmonton is now capable and ready to host one of its own. Over the course of three days, Host Edmonton is going to offer a variety of sessions related to local food and drink. So whether you're someone who just enjoys eating or someone who likes the science behind pairings and cooking, there will be something to interest you.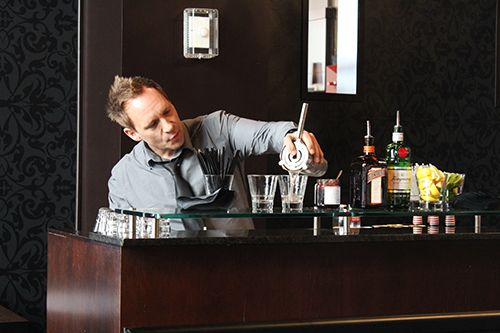 The conference itself is being organized by Enterprise Edmonton, which is a division of Edmonton Economic Development, aiming to facilitate the growth of business and prosperity in Edmonton - with a specific focus on hospitality. Over time I would
love
to see Edmonton become a destination for great food and hospitality, and bringing a large-scale conference to this wonderful city is a huge stepping stone.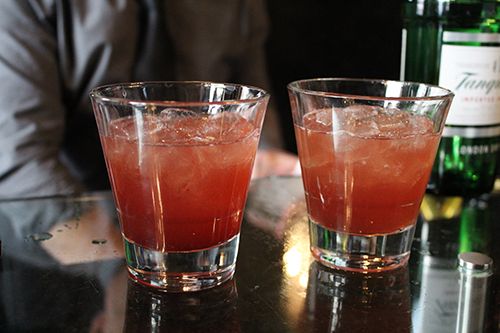 Saskatoon Berry DeLorean mixed up by Kevin
So what can you look forward to at the conference? For starters there's an awesome lineup of keynote speakers, including Christine Cushing, Marc Murphy and of course Kevin Brauch. Pairing dinners, cocktail competitions, and a fine wine tasting are in the lineup too. But what I think is really cool is that they are offering a two day Prud'homme Level One Beer Certification course, which can be compared to a Level One Sommelier course, but for beer. Cool stuff!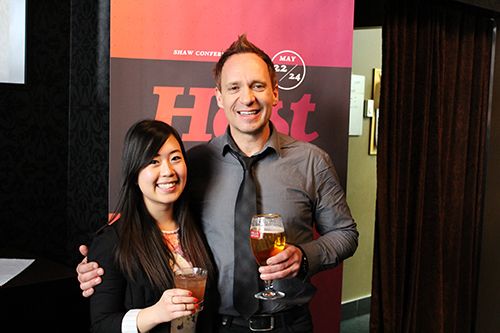 So if you're interested in attending the conference early bird tickets are now available (at a discounted price, too!) and can be purchased on the
Host Edmonton website
. Sending a huge shout out and thank you to Enterprise Edmonton for the invite to lunch with Kevin Brauch today, and to Hundred Bar + Kitchen for the yummy eats! And of course Kevin Brauch for making me a drink!