Manicure Monday: Love Angel Music Baby
March 24, 2014
Happy Monday! Hope you all had a wonderful weekend! Edmonton is still on the fence with Winter/Spring, and it looks like there's some more snow on the way... but I've been making the best of it by enjoying the warm sunlight from the indoors! Haha. Life has been crazy busy lately, so I've been thankful for the longer hours of daylight.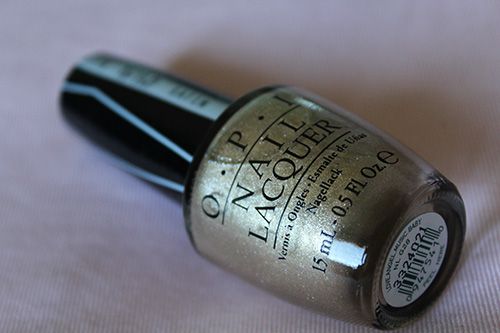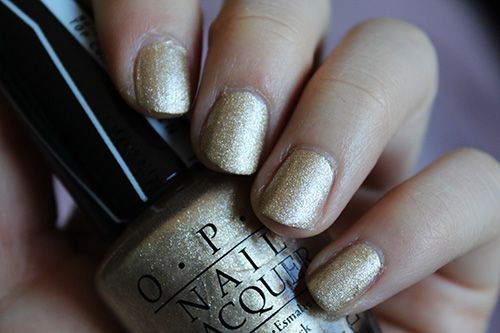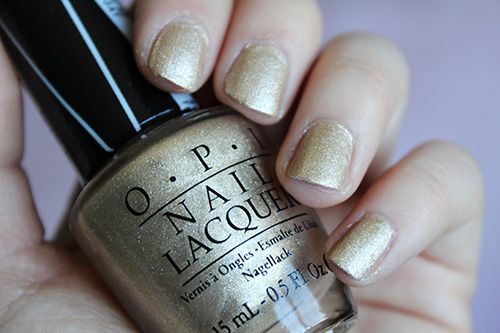 Being in the mood for spring and lighter colours, I chose a lovely gold shade from Gwen Stefani's spring collection for OPI. Named after her well known label L.A.M.B., Love Angel Music Baby is a gold shade with a satin (matte) finish. OPI recommends no top coat with this polish so that the flat, matte finish is maintained. I wasn't too sure how I would feel about it, but I actually liked the finished look. The gold shade had a bit of a sheen to it so it wasn't completely dull. At two coats the polish was opaque, but with the absence of a topcoat, the manicure was prone to damage and chips. I started seeing minor chips at 3 days, but it's not too noticeable given the slight sheen of the polish.
You may also notice that my nails are now round! I've been breaking my nails left, right and center - literally. So we'll see if this shape suits me a little better!
Have a wonderful week, everyone!