Downtown Dining Week 2014: March 14-23
March 14, 2014
The Edmonton Downtown Business Association's Downtown Dining Week is back this year from March 14-23. Over the course of the next ten days, many of the restaurants that fill the downtown core are featuring $15, $25, and $50 prix fixe menus for patrons to try out their menus and find new favourite dining spots.

Last night I had the opportunity to attend the opening reception and sample just some of the offerings that restaurants have crafted up for this year. If you haven't made reservations yet, make sure to find something that interests you below and make your reservations now!



Clockwise from left: Surf & Turf (flat iron steak & Canadian lobster tail) from Cocoa's Restaurant & Lounge // Beef Stroganoff from Select // Braised short rib from Sorrentino's Downtown // Chocolate, strawberry & whip Pannekoek from De Dutch

Chicken Parmigiana off the lunch menu at Pazzo Pazzo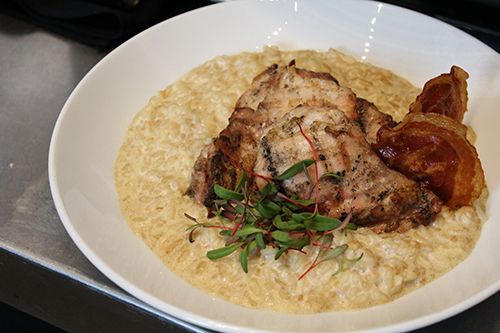 Chicken de Pancetta from the dinner menu at Zinc - oregano marinated chicken
breast, morel mushroom risotto, eggplant involtini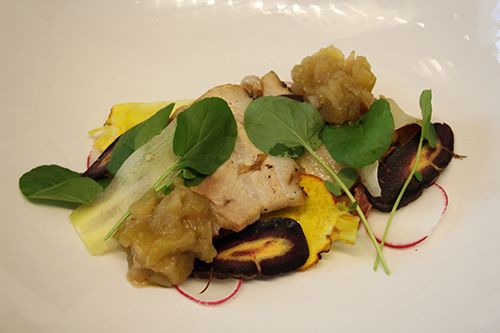 Roasted pork belly with apple relish & smoked navy beans from the
dinner menu at Hundred Bar + Kitchen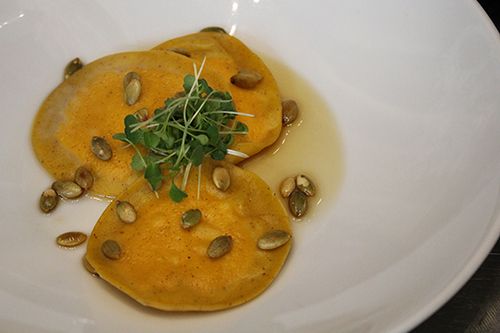 Pumpkin ravioli off the lunch menu at Zinc - with house made ricotta,
brown butter, roasted pumpkin seed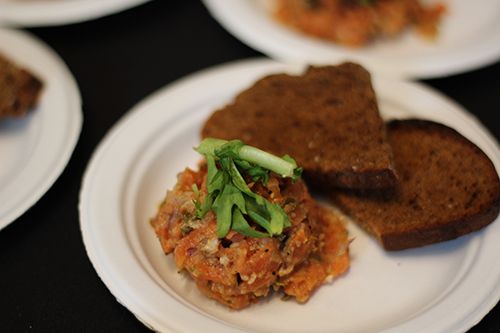 Smoked salmon tartare served with rye crisps on the dinner menu at Select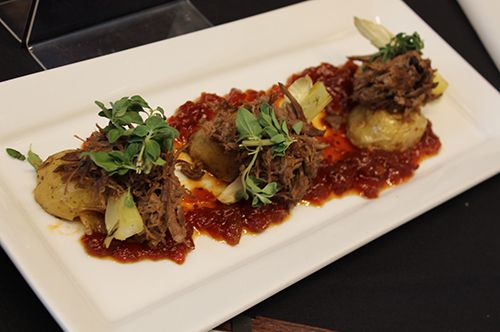 Heritage angus short rib for dinner from Lux Steakhouse - served with roasted fennel,
Yukon gold potatoes, tomato jam & oregano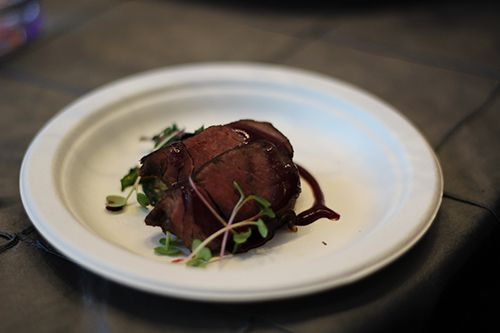 Pan seared ostrich loin from The Harvest Room at the Fairmont Hotel MacDonald,
served with herb infused potato rösti, wilted kale and cassis gastrique for dinner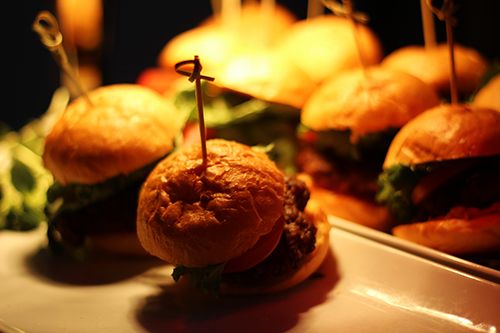 Chorizo pork burger from the Confederation Lounge at the Fairmont Hotel MacDonald
off the lunch menu - with roasted garlic aioli, feta cheese, sauerkraut and brioche bun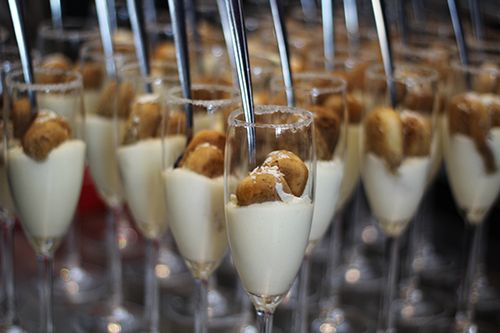 Layered tiramisu on the dinner menu at Zinc - made with mascarpone, ladyfingers, espresso, eggs & cream
Downtown Dining Week is a great time to take in the menus of the local restaurants in the downtown core. If I were to recommend one thing you
have to eat
based on the food I had last night, it would hands down be the pumpkin ravioli from Zinc. It's absolutely delicious and on the $15 lunch menu. You'll be losing out if you don't try it! Check out the menus of participating restaurants on their
website here
.