Tutti Frutti Opens at West Edmonton Mall
October 17, 2012
Tutti Frutti is popping up everywhere! Not only all over the city of Edmonton, but also in cities across Canada. Not that I'm complaining.. truthfully, I'm thankful that there's many locations nearby and one will be opening up very close to my home within the next year... dangerous.

Tutti Frutti Frozen Yogurt - #1787 West Edmonton Mall (8882 170 Street) - Edmonton AB


The West Edmonton Mall location marks the opening of the third location here in Edmonton, and to celebrate, Tutti Frutti was giving out free yogurt from 12-3 PM, in addition to a plethora of amazing prizes. I had arrived shortly after 11 AM to attend their media event, and a huge line had already started forming for the event starting at noon. That's dedication right there.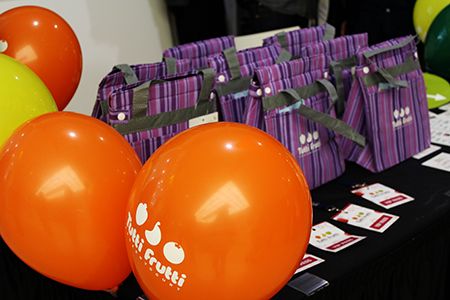 I'm sure it's no surprise that Tutti Frutti is my preferred frozen yogurt available in this city. The freedom to control portion sizes and toppings, and the wide range of appetizing flavours always has me coming back to this brand, regardless of whether it is hot & sunny or cold and snowy outside.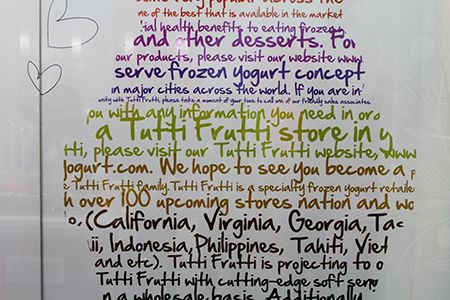 The franchise's dedication to supporting local groups is inspiring as well. At this grand opening, Tutti Frutti donated $25000 to Project Extreme - a non-profit organization with programs targetted for teens-at-risk and their families. The
Whyte Avenue location
has supported the Stollery Children's Hospital, and the
Southgate location
has cooperated with the Edmonton Food Bank. Thank you so much for giving back to the community!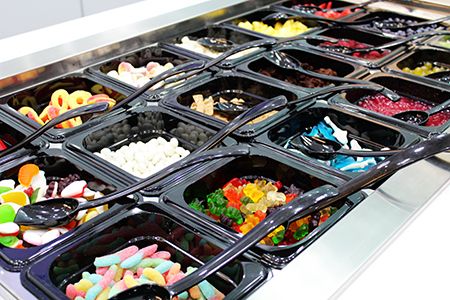 Despite residing in the largest mall in North America, this location is the smallest of the Tutti Frutti locations in Edmonton. The store itself has 3 yogurt dispensing machines, meaning that only six flavours are available at any given time. The toppings area is smaller, which compromises the variety, but there are still multiple choices that can be used to top off the yogurt. Fresh fruit, candy, dry toppings.. you name it, they will have some form of it.
With the small space, there is no seating available, but there are plenty of seats nearby in the mall. Or multitask like me, and eat and shop at the same time ;) With that.. I will leave you with some fun pictures from the event! Thanks for having me, Tutti Frutti!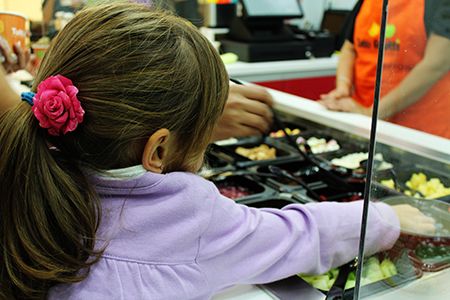 Michelle's little one excited for toppings

Michelle's beautiful yogurt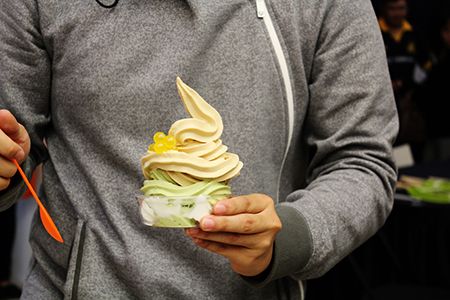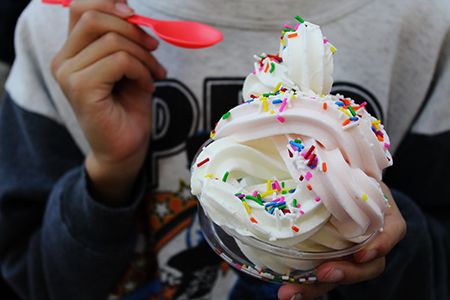 Now that Tutti Frutti is in the mall, they will be competing with
Pinkberry
. Have you tried both? Which one do you prefer?