Irie Foods
October 13, 2012
What do you think of when I mention the Caribbean? Jamaica? Most people will think of the warm weather and probably the beach.. but I think of jerk chicken. HAHA, yes, I'm rather unusual :)

Irie Foods - 10152 82 Avenue - Edmonton AB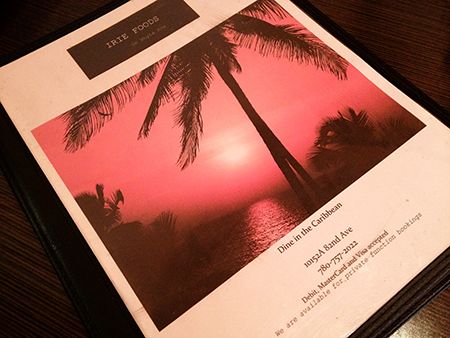 Irie Foods is located on Whyte Avenue, to the East of the railway tracks - an area I don't typically find myself in when I'm on Whyte. But if I'm venturing out for food.. I'll basically go anywhere!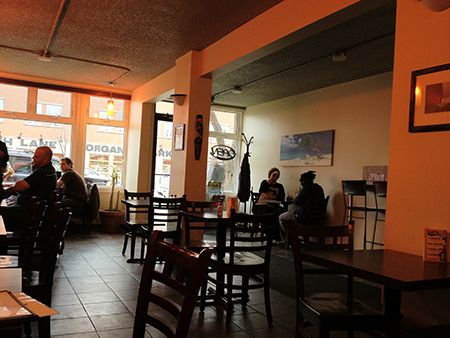 The restaurant itself is not too big, but with enough tables and chairs to seat around 20 people at any given time. When I arrived around dinner time on a weekday, there were patrons, but not enough to consider it a dinner rush. And it was probably better that it wasn't too busy considering they only had one server working.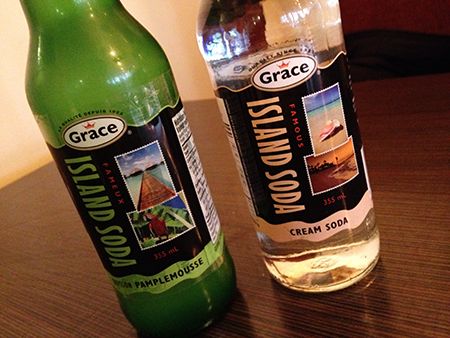 To start off, we wanted to try out some of the specialty sodas they had, and settled with grapefruit and cream soda Island Soda. I love trying drinks from different places, and while it was just a regular flavoured soda, I definitely needed a drink to pair with the entree I had ordered.
At Irie Foods, every entree comes with your choice of soup or tossed salad. Seeing as it was a colder day, I opted for their offering of soup: chicken and dumpling. The chicken soup had a nice mild flavour, but was quite starchy due to the dumpling and potato in it. Different from what I was expecting, but a nice way to warm up nonetheless.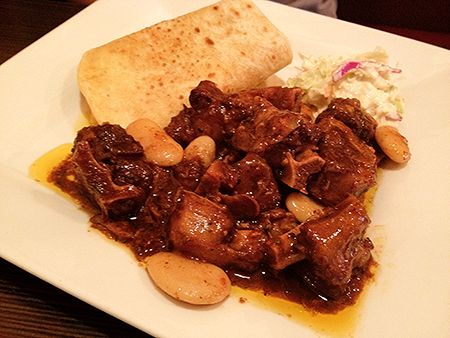 Another choice you get to make with an order or an entree is the side it is served with. You can have rice & peas, white rice, or roti for $1 extra. My friend ordered the Oxtail Stew served with roti ($17) - delicious. The meat was fall off the bone tender and seasoned perfectly. We weren't a big fan of the roti though, it was cold and quite tough.. not the typical roti we're used to.
For myself I ordered the jerk chicken with rice & beans ($16). Super delicious and oh-so-spicy. This is where my drink came in handy, minus the fizziness which intensified the spiciness. The rice and beans were bland, and with the tender chicken seasoned so well, it made the rice even more tasteless. But I'm wondering if it is served that way so that it can balance and tone down the flavours in the chicken. That is exactly what I ended up doing with the rice and things worked out in the end.
Irie Foods is definitely a great place to check out if you've never tried Caribbean cuisine before. The flavours are unique, the food is great, and the prices are reasonable for a meal. Thinking back, I can almost feel my tongue burning still from that jerk chicken, but it's a good burning. Mmm.