Manicure Monday: Power Clutch
October 08, 2012
Happy Thanksgiving to the Canadians & Columbus Day to the Americans! I'm having Thanksgiving dinner with my family tonight - can't wait to gorge on turkey and pass out in a massive food coma. So much win. But on a more serious note, I'm very thankful not only for my amazing friends and family, but for everyone that reads my blog! The blogging community is so amazing and supportive, I've made many friendships, and I'm blessed to have crossed paths with all of you!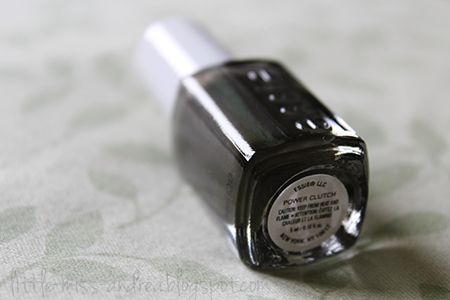 With Fall in full force here in Edmonton, it was only fitting for me to don a darker shade on my nails this week: Power Clutch from the 2011 Essie Fall collection.
So is this darker shade supposed to signify a person having a position of power? Haha, wearing darker shades makes me a feel more confident, while lighter shades are softer and more feminine.. is that where it comes from?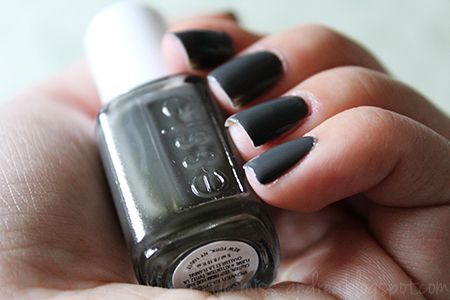 Power Clutch is a green-grey smoky creme shade, living up to the amazing creamy formulas that Essie consistently produces. The colour itself did apply darker on the nail that in the bottle, but I like the dirty colour quality that it has. Dirty grey, yeah.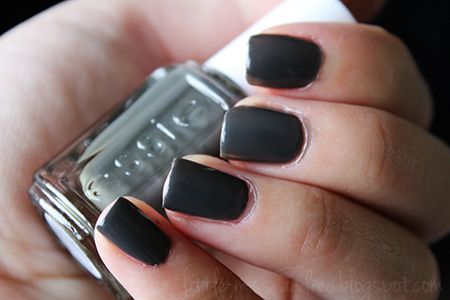 The polish itself was very pigmented, and shown opaque here in two coats. I probably could've gone with one thicker shade, but the two thin coats allowed for a smoother application. The shade wore for up to 4 days chip free, and looked great paired with my darker fall outfits :)
Have a great week everyone!